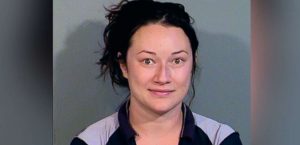 A woman named Jacqueline Ades sent upwards of 65 thousand texts to a jilted love interest and the various stories seem focused on humor rather than it being an example of a terrible problem with our justice system.
Even a casual watching of her news conference clearly indicates someone in mental distress. She is clearly not capable of making competent decisions on her own. In layperson's terms, she's crazy. Not Ha-Ha crazy, but legitimately disturbed and desperately in need of help. Instead our justice system and our mental health facilities did not step in to do anything until long after the symptoms of her mental health were well in evidence.
We laugh at Ades and the thousands of texts but we lament when someone shoots up a school and kills dozens of people. When someone drives their car into a gathering and kills many of the assembled. Why didn't someone do something? Let us look in the mirror. Let us look at our own uncomfortableness when it comes to mental illness.
Our ability to deal with mental health problems is abysmal. We don't offer low level solutions when people first start to exhibit the problems. We just don't care enough or want to turn the other way because it makes us feel uncomfortable.
Normally, I'm not one to absolve the perpetrator of an act from the consequences of their action, but insanity is a different matter. When someone truly cannot think in a rational way and commits crimes, we need to be better at finding them help.
We tend to ignore such problems or laugh them off. I'm not making accusations against others here, I do the same. I've seen people with clear mental issues wandering around the streets, had bizarre encounters in taverns. I've encountered people with obvious rage issues both in social media and on the road. Anger issues that might, someday, lead them to do something terrible.
I say to myself, there's nothing I can do about it. That seems to be the solution we as a society have arrived upon as a way to deal with such problems.
I'm certainly not suggesting helping people with mental health issues is an easy path. I'm just saying it's extremely sad that Ades has ended up in the criminal justice system, that it's not funny. I like to think we can do better. Maybe I'm wrong.
Tom Liberman