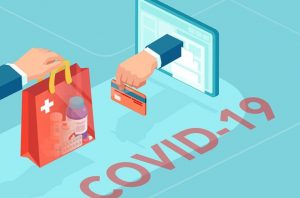 With Covid-19 spreading around the United States and the rest of the world I wanted to address a topic that has long been on my radar, the vulnerability of the faithful to scams. People of deep religious convictions are considered faithful. This means they believe in their deity without proof, I do not mean to ridicule, that's the necessity of faith. If their deity were to reveal itself in absolute terms, that would eliminate the nature of faith which is crucial to many of the devoted. This belief without proof makes those so inclined, in my opinion, vulnerable.
The vulnerability of the faithful is not something new. Turkey has an entire industry devoted to giving tours to the wreckage of Noah's Ark. Confidence tricksters have long known that attaching the words "good Christian" to their endeavors will allow them to take money far more readily from the faithful.
This vulnerability of the faithful was first demonstrated to me years ago when an acquaintance of mine got involved in a patent scam. She paid tens of thousands of dollars to get the patent approved. I happen to know a very good patent attorney and when I tried to dissuade her from the path, to speak with him, she just looked at me and told me that it was a "good Christian company." I gave up.
We are once again seeing the vulnerability of the faithful, this time in relation to a terrible disease. Cures are being peddled across the United States and often their targets are good Christians. They appeal to the faith of these people. This appeal is the main weapon such confidence tricksters have in their arsenal. Believe me, trust me, I know better than those other people, those scientists. I know you're afraid but give me some of your money and I'll make it all better.
I completely accept those of faith believe in their deity with absolute conviction and there is little or nothing I can say to dissuade them. That being said, please, keep your faith to religion. Do not let it drive your thinking in more practical matters. Don't buy a car on faith. Don't send your child to a daycare on faith. And, absolutely, do not buy a cure for Covid-19 based on faith. It's not only your life at stake but those around you. Not to mention the money.
Tom Liberman