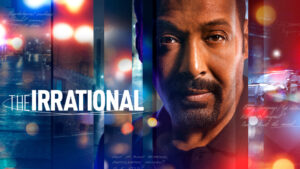 I happened to catch the pilot episode of The Irrational on NBC the other night and an incident at the end reminded me of something I generally dislike. Telling your audience the obvious in writing. I don't think it's wise to exposition information to your audience in general but it's particularly painful when it's something that is patently obvious.
It's an interesting question because there is no defined line in what constitutes the obvious in writing; be it a book, a television show, a movie, a play, or any other media. It's something that really bothers me but I don't think others are as annoyed. Let's discuss.
The Scene
At the very end of the pilot episode there is a parole hearing for a man convicted of fire-bombing a church. The attack injured the protagonist of the series and he shows up at the parole hearing hoping to ensure the convicted man is not paroled.
The criminal is asked to tell the parole board why he deserves release. He starts off with the standard sort of apology about how he contemplated his crime and now ready to return to society. He then spots a figure behind some frosted glass and his demeanor instantly changes. He immediately tells the parole board he is likely to fire-bomb a church again if released.
The Obvious in Writing
It was quite clear to me that the convict saw someone who frightened him into changing his story. I like to think anyone who watched the episode came to that conclusion immediately. It's what happened next that bothers me.
The protagonist and his ex-wife, an FBI agent, dash outside chasing the mysterious figure seen by the convict. They fail to catch him and stand together on the courthouse steps. They then engaged in a conversation stating what the story just showed us. He's afraid. There's someone else. Maybe he didn't commit the bombing, etc.
We knew that!
Or at least, I knew that. The scene really bothered me. I was annoyed at the writers for telling me the obvious. Do they think I'm stupid? It almost rises to the level of a personal insult. I know, I'm a weirdo. Still, there's no doubt it immediately took me out of immersion and into writer rage.
My Question
I'm aware I'm overly sensitive to certain aspects of writing that don't bother other people nearly as much. I want to ask you. Are you annoyed by the obvious in writing? When the scene unfolds in a way that you get it immediately but is followed by a scene where characters spell it out to you like you were a child?

Loading ...
Tom Liberman