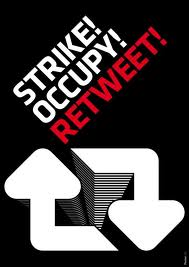 Not long ago I wrote a post about a phony cancer treatment called Aura-Etheric Body-Chi. I wrote about it to expose what I thought was a dangerous fraud being perpetuated on sick and desperate people.
The way I determined it was a fraud was to do a search on Google and Bing and read about the company. The first three or so pages of search results revealed that it was simply a Facebook business with no real presence outside that arena.
Well, if you do a search today for aura-etheric body-chi, and I'm going to explain why you should a little later in this post, you will find my blog post intermingled on the first page of results. My arguments that it is a fraudulent product might be read by a cancer-stricken person tempted to plunk down a few dollars. After reading the post they might choose to spend their remaining time and money more wisely!
I feel very good about that. I can't begin to describe the joy that fills my body at the thought that I've helped someone avoid such a scam. That some desperate, cancer stricken person might not become a victim yet again.
That's not my point here today. What I'd like to talk about today is how important it is that accurate information make its way to the front of all Google Searches, to the front of all Bing Searches, to the front of all news outlets. There is plenty of inaccurate information out there. There is fraud galore. People with agendas who post anything and everything. The web is filled with lies, hate, and deceit.
If we get accurate information to the front of the web then we inform people accurately about events, about products, about news. If we can shove inaccurate information, lies, and hate to the fifth page of a search result then that information doesn't have the chance to fool someone, to hurt someone.
In the past people marched on Washington. They boycotted products and had a say in their world. Those days are over. Anyone who organize a march or a boycott is wasting their time. Do you want your voice heard? Do you want people to know what you think? Here's the strategy, search it, click it.
Do you think my message about aura-etheric body-chi is an important message? Do you think my blog about Good and Evil is worth passing on? Do you want to help me sell my books? Do a search and click, if not, don't. A few hundred clicks on my post and I'll be to the top, number one! Now, not every topic is so easily moved in search results but the process absolutely works. What comes to the top of search results is what people are clicking on. It's all math. The good news (and bad news) is you can't click repeatedly yourself. The search engine algorithms are too smart for that. But, if you and like-minded people out there do some clicking, your point of view rises. If smart people click then good rises to the top.
Don't think for a moment that news providers aren't keenly aware of what terms are being searched the most. Google, Yahoo, and Bing post that information.
What is hot is profitable. If you click it, it rises; if it rises, people see it; if people see it, it makes headlines.
You hold the keys! We hold the keys to real change.
At no time in the history of the world have the people held so much power. With great power, as Peter Parker would say, comes great responsibility. Your clicks matter, each and every one. Use them wisely.
Tom Liberman
Sword and Sorcery fantasy with a Libertarian Twist
Current Release: The Sword of Water (Search it, Click it, Buy it!!)
Next Release: The Spear of the Hunt