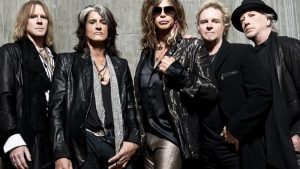 A social media friend of mine posited with unequivocal certainty that Aerosmith was better on drugs. By this he means their music was more enjoyable to him. The main point being, when taking mind-altering drugs, the band created better music. He might well be right but I think the important factor in that statement is my friend is viewing what is better through the lens of his betterment, not the members of the band.
I think this willingness to view the state of another person's life and decision by how you are affected is a common human condition. I don't blame my friend for saying what he said, and there are probably some reasonably objective standards we could apply to the question but that is not my point today.
Yes, it's entirely possible Aerosmith was better on drugs then when they gave the lifestyle up. Perhaps their music was stronger, edgier, and better by all objective standards but that doesn't change the underlying selfishness of the statement. I enjoyed the music more when the members of Aerosmith were blitzed out of their mind on mind-altering drugs. That they might have been shortening their lives, creating significant medical issues, courting death by overdose, hurting those around them with their behavior, is unimportant. Or at least less important than my enjoyment of their music.
Artists, by and large, suggests my friend, are better when they are whacked out of their gourd. Again, I'm not trying to insult my friend with this observation. I think we all look at life through our own eyes and what is good for us. I see nothing wrong with this philosophy, to at least some degree, but I think it's important to recognize it.
Was Aerosmith better on drugs? For me, yes. For them, arguable. This is one of the fundamental ideas of objectivism and libertarianism, both philosophies my friend ridicules and perhaps why I'm writing this blog. It turns out my friend is an objectivist Libertarian of the first order when it comes to bands producing the kind of music he likes.
Take that, Harris.
Tom Liberman