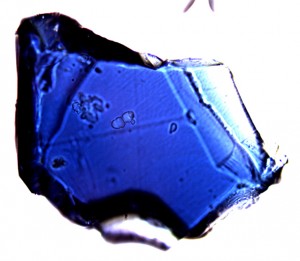 There is a science story making so many headlines it's impossible to pick just one so I've included a Bing Search showing the plethora of them. It's likely you've seen the headlines as well.
Basically the story is that there is a huge ocean inside the earth's core which holds about three times the water in all the world's oceans. There are elements of truth to the story but the premise itself is very misleading. If people just peruse the headlines or read the stories without close attention to detail it is clear the impressions is that this "ocean" is a massive body of water deep below the surface of the earth.
Nothing could be further from the truth. This discovery isn't even really a discovery, it's just more of a conformation that the mineral Ringwoodite exists as expected.
Ringwoodite is named after Australian scientists Ted Ringwood and was first discovered back in 1969. Even then scientists suspected that this layer in the earth's mantle was ubiquitous. About 2% of Ringwoodite's mass is water. The material is so common in the mantle that this 2% adds up to as much as three times the water volume on the surface of the earth.
That's what the headlines are referencing. It doesn't mean there is a massive ocean beneath the surface of the earth. It means there is a huge amount of Ringwoodite circling the globe and if the 2% number holds up that indicates a vast amount of water.
The big scientific "discovery" that the headlines references is a study of earthquake waves traveling through the earth's mantle that seem to prove the presence of Ringwoodite as was expected.
It's still quite an interesting story and I learned a great deal reading about it but the headlines are very misleading, at least I think so.