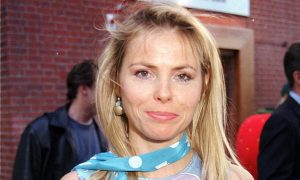 In case you're not fully aware, the Internet is filled with people willing to express their opinion. In the case of Julia Stephenson that opinion is almost universally negative. Stephenson wrote an article for the Daily Mail in which she lamented her physical attractiveness led to unfaithfulness and the end of her marriage.
As you can well imagine, the comments generally lashed out at her for not being particularly attractive and for laying the blame of her failed marriage on her beauty rather than the choices she made.
I decided I'd read her original article and get a feel for what she wrote. Not surprisingly the headline summations don't really tell the real story. Yes, Stephenson blames her blossoming and the attentions of handsome men for the end of her marriage but she also accepts responsibility for it.
What's interesting to me is the complete lack of objective reality that most of those commenting display. Someone who is good-looking is absolutely going to have more temptations to be unfaithful than someone who is less attractive and those temptations will be with people, well, more tempting.
I'd recommend reading Stephenson's original article all the way through for it is not nearly as shallow or delusional as the headlines suggest. However, what I'd like to address is something called the Moralistic Fallacy. This fallacy is behind much of the criticism of Stephenson.
The idea is:
It is wrong to leave your spouse because someone else more attractive is suddenly available. Therefore it does not happen.
The only reason Stephenson left her husband is because she chose to do so. Her blossoming, gaining confidence, and having men of a social station and appearance that never before looked at her giving her attention had no bearing on her choice to end her marriage and engage in a series of short-term relationships.
This is simply people pretending that reality does not exist because reality is unpleasant. Certainly Stephenson chose to end her relationship and bears the responsibility for doing so, which she admits in her article. But it is clear that when suddenly presented with opportunities not available earlier, we all face difficult temptations. Certainly some resist, many do not.
I'm saying it's absolute nonsense to pretend that changing circumstances do not influence behavior.
Stephenson left her husband for several reasons. One of which is that she had new opportunities available to her that she did not when she married him. It is not the only reason, of course. But it is certainly one of them and to pretend otherwise is to engage in a Moralistic Fallacy.

Loading ...
Tom Liberman
Sword and Sorcery fantasy with a Libertarian Ideology
Current Release: The Gray Horn
April 2017 Release: For the Gray