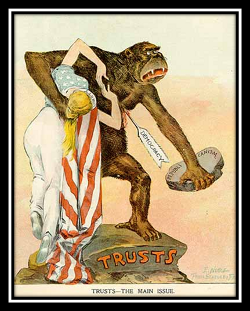 After my Crony Capitalism post a little while ago several fellow Libertarians posted comments in support but mentioned that they didn't think the government had the ability to create a level playing field through regulation. That this field was created by competition itself.
Tomorrow I'll share one group of situations where I think federal oversight, in the way of broad regulations, is sometimes necessary in order to have a free market. Why I think unfettered capitalism doesn't work without a modicum of government oversight.
I've got my bunker all prepared for a blast back from Libertarians!
Stay tuned and see you tomorrow!
Tom Liberman
Sword and Sorcery fantasy with a Libertarian Twist