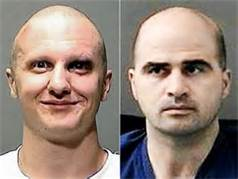 Gun Control is big news in the United States these days and much of the focus seems to be on particular gun types, background checks, high-capacity magazines, arming teachers, waiting periods, and a few other things. I think the main issue is one of mental health.
The Second Amendment of the United States Constitution is unfortunately not completely clear and modern weapons with destructive potential far beyond anything the Founding Fathers could imagine muddies the issue further.
The Amendment mentions a well-regulated militia as the precursor to the idea that the right to own arms shall not be infringed. In a time when the country had no standing army this militia was envisioned as a potential army available to call up to defend the nation. However, the following wording indicates quite clearly that the people of this country have the right to bear arms and the government has no ability to limit that right.
I think there are a few people who probably think this right is absolute but most people agree that shoulder-fired anti-aircraft missiles and hood-mounted .50 calibre machine guns are probably not in the best interest of safety. If you drive any amount of time in a given day you'd probably agree. The rage out there is palpable. Likewise I think there are few people who think a citizen owning a firearm for uses such as hunting, personal protection, or sport shooting should be restricted. There are people on both fringes of the argument of course, but most people are in the middle.
This is where I have my problem with the measures being proposed. They are essentially useless. They don't address the real problem.
Cheap guns in the hands of criminals cannot be stopped by legislation and most of the gun murders we see in this country involve those sorts of weapons, generally associated with the illegal drug business (don't get me started on the War on Drugs). Most murders and gun crimes are not committed with assault rifle type weapons. High-capacity magazines can now be printed and the vast number of them out there make any sort of legislation designed to ban them all but useless. The definition of a gun type will just encourage manufacturers to make guns that don't fit the restriction and get around any bans.
Anyway, I'll cut to the point here. The problem is mental health. The people who use firearms to attack movie theaters, schools, and crowds are insane. The idea is to identify and help crazy people, people who suffered abuse, people with mental illnesses. If we recognize that insane people are the greatest threat then we should eagerly put forward the effort to help them before they start murdering. If we can identify and prevent crazy people from driving cars into crowds, buying bomb-making product, and purchasing lots of weapons and many rounds of ammunition then we'll have gone a long way to solving this problem.
Sure, there will still be gun accidents and gun crimes, I'm not pretending the world isn't a dangerous place. I'm just suggesting that we spend more money and more time on the mental health issues that are the underlying cause of these sorts of attacks. Crazy is uncomfortable, crazy is something we don't like to see, look at, or talk about but it's real. In almost every one of these cases someone knew the person was unstable and sometimes even tried to warn people.
If everyone was mentally stable, rational, and an objectivist thinker; I think most of the troubling issues that we face in this world would vanish. Mentally unstable people can be treated with increasing success using modern drugs and therapy.
It frustrates me when I see so much effort, argument, rage, and dissension going on over solutions that don't address the underlying problem.
I don't think spotting and helping insane people is an easy thing to do but I think we're not trying nearly hard enough. I'm not even really arguing for registration of crazy people and background checks, just let's spend some public money to make sure insane people get treated. It's one of the beneficial uses of tax dollars as far as I'm concerned. Let's empower mental health professionals to alert the authorities. Let's train the authorities to listen to mental health professionals. It's not an easy road, I'm not one to live in a pretend world. I do think we can do more if we focus our energy on underlying causes and stop screaming at each other.
Tom Liberman
Sword and Sorcery fantasy with a Libertarian Twist
Current Release: The Sword of Water (awesome book, buy it today)
Next Release: The Spear of the Hunt