After my rather unseemly rant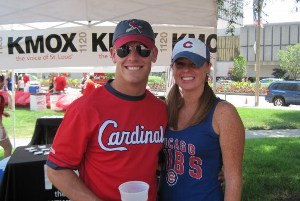 about Major League Baseball's blackout policy in regards to the St. Louis Cardinals I thought a look at the happier side of athletics might be in order. While watching ESPN3 yesterday morning I saw something rather amazing and I'm going to share it with all of you tomorrow.
So, stay tuned tomorrow for a feel good story about why sports can be a force of good in the world.
Tom Liberman
Sword and Sorcery fantasy with a Libertarian Twist