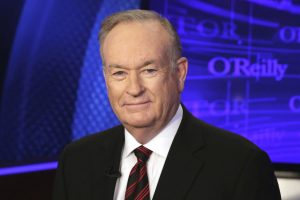 The slow unraveling of the career of Bill O'Reilly has an important lesson for everyone. Money matters. At least that's the angle I'd like to examine.
O'Reilly made a lot of money for a great many people including himself. O'Reilly's top rated show generated enormous income for Fox News but also for the advertisers. They weren't spending tens of millions on his show for no reason. Everyone who worked at Fox and far beyond benefited from the ripple effect of his money printing machine. Camera operators, commercial actors, executives, other personalities at Fox, the list is almost endless.
That's why it took so long for Fox to finally fire O'Reilly. Imagine O'Reilly was a simple camera operator. How many incidents with women would it have taken for him to get fired? I think we all know the answer to that one. How many people would have risen up in support of O'Reilly under those circumstances? Again, we all know the answer to this question.
We can lament this situation all we want. We can complain about the extra chances someone in O'Reilly's position gets, the opportunities many others would not, but reality must be considered. Someone who is generating huge amounts of money will almost universally get the benefit of any doubt and even be allowed to continue long past the point of uncertainty.
I think it can be argued that simply being in the position O'Reilly was in encourages the sort of behavior in which he engaged. If you are immediately punished for wayward behavior then you just don't get an opportunity to repeat it, you've been fired.
There are lessons to be learned for those who have a pragmatic mind. Sure, the ideologically motivated will attempt to lay blame on one group or the other but that's really beyond the point. The reality is people who generate a lot of revenue are going to get more chances than those who do not.
If someone in a position of power does something reprehensible to you, you might want to seek financial rewards rather than taking the high ground. No matter your principles, the person who wronged you is going to avoid consequences, at least for a while, until multiple allegations begin to pile up.
Certainly, you should report the situation to whatever authority you can but if nothing is being done about it, you must be a pragmatist. Get out of there as quickly as your legs can carry you, like Megyn Kelly. The old adage about life giving you lemons has validity in today's world.
There are people like O'Reilly everywhere in this world and they often crush those who get in their way. They don't hesitate to use their wealth and power to get away with many terrible things. That's the lesson. Don't let yourself be crushed. Understand that life is extraordinarily unfair. That many times you'll be in the right but won't be rewarded for it, you might even be punished.
The final lesson to consider is your own behavior. If you find yourself in a position of power, a place where you are allowed to get away with things, don't do it. Take the high road, you're the only one with the option to do so.
Tom Liberman