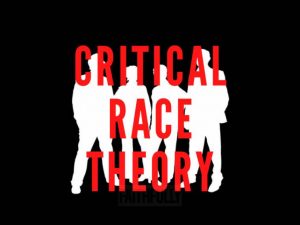 The Resignations
Critical Race Theory is in the news these days and an interesting situation regarding teachers resigning because of this issue piqued my interest. It's not the resigning itself that I find interesting but those who support or denounce those doing so.
The political divide on the issue of Critical Race Theory is relatively easy to follow and it is this gulf that warps the sensibilities of people commenting on the issue. Some teachers resign because the school board includes Critical Race Theory while others resign because the state excludes such curriculum.
This is not about Critical Race Theory
Just to get it out of the way immediately; this post is not a critique of Critical Race Theory. It's not about what is involved in the teaching of this subject. That is irrelevant to the discussion at hand. I want to talk about those who support or deride the resignations and why they do so.
Who is Resigning?
Teachers resigning seem to largely cite one of two things. Either they refuse to teach the curriculum or they insist on doing so despite the school board or state refusing to allow it. All of the teachers resigning are doing so because of strongly held personal thoughts on the subject of Critical Race Theory. Either for it or against it.
This is where the emotional passions of political divide seem to sever critical thinking skills. The people who support one group of resigning teachers absolutely denounce the other. If you applaud a teacher resigning because they refuse to teach the theory then it is almost certain you denounce the teacher resigning because they insist on teaching it.
What does a Libertarian Say?
I support both groups. It's perfectly reasonable for teachers to follow their conscious and assert their individual rights. If a teacher thinks a lesson is vitally important or horribly destructive, she or he should resign rather than compromise principles.
This is not an easy decision. While I've spoken before about bad teachers, I think most teachers love their jobs and do their best to educate students. It's a decision that affects the teacher financially. It's a decision with life-changing consequences.
I do think there is a great deal of passion and misinformation on the subject and it's difficult to reach rational conclusions. I'd encourage everyone to learn more about Critical Race Theory before making such an important life decision.
Conclusion
The political divide in this country and the world as a whole is discouraging. People base their opinions not on evidence but on perceived affiliations. What is good today is bad tomorrow. What is right today is wrong tomorrow. Who is a good teacher today is a terrible one tomorrow. Not because facts changed but because of political expediency.
Shame.
Tom Liberman