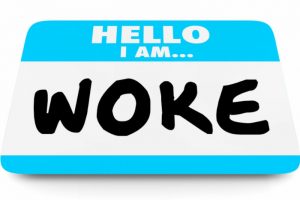 The second season of Batwoman on The CW is getting universally bad reviews for any number of reasons but is any of it simply anti-Woke backlash? What makes this interesting for me is that I'm just about ready to write a negative review about Miss Scarlett and the Duke which also includes a Woke objective.
This is a real problem when a television show or movie is objectively bad and is also being used as a platform for social issues. When someone like me; as white, male, and privileged as you can find in the world, writes negative thoughts about Miss Scarlett there often follows accusations of being hostile toward such social issues.
When someone like HeelvsBabyface, Nerdrotic, or TheCriticalDrinker makes similar complaints about Batwoman, they sometimes come across as anti-Woke rather than simply critical of the show in question. The show has numerous problems but the focus of the criticisms from people often is the subversion of good writing and logical plotlines in order to present Woke issues. The fact the producers of some of these show state quite clearly this is their objective muddies the water further.
The reviewers I've listed above are rather caustic in their tone and brutal in their assessments and do come across, fairly or unfairly, as anti-Woke. Ryan George of Pitch Meeting fame is far gentler in his criticism and includes a great deal of humor which makes him appear less negative.
This all leads to the answer of my question if the criticism of Batwoman is legitimate or simply the raving of anti-Woke activists. It's both and it's neither. Some of the criticism is certainly coming from an anti-Woke bias while a great deal of the criticism is legitimate and concerns other problems with the shows in question. Who gets to decide which is which? You. That's the point here.
There is no question that raging Incel, anti-Woke nut jobs look to certain videos as validation for their misogynistic and misguided hatred. There is also no debate that some of the people who watch these reviews are not so inclined.
If a reviewer has a caustic and negative style that's their business. Perhaps they do have an anti-Woke bias against Batwoman or perhaps they just find the show intolerably bad regardless of its Woke agenda. You get to watch the reviewer you want to watch and if you think they are overtly anti-Woke then stop watching. If you like the reviews, continue to watch.
I like to consider myself Woke and my novels address some of those self-same issues although I try to put logic, plot, character arc, and general theme above those ideologies. I also think my upcoming negative review of Miss Scarlett is not based on the Woke aspect of the show but other elements that are sorely lacking.
The question of Anti-Woke or legitimate review is largely for you to decide for yourself. I can't decide for you, nor do I want to make such an attempt.
Tom Liberman