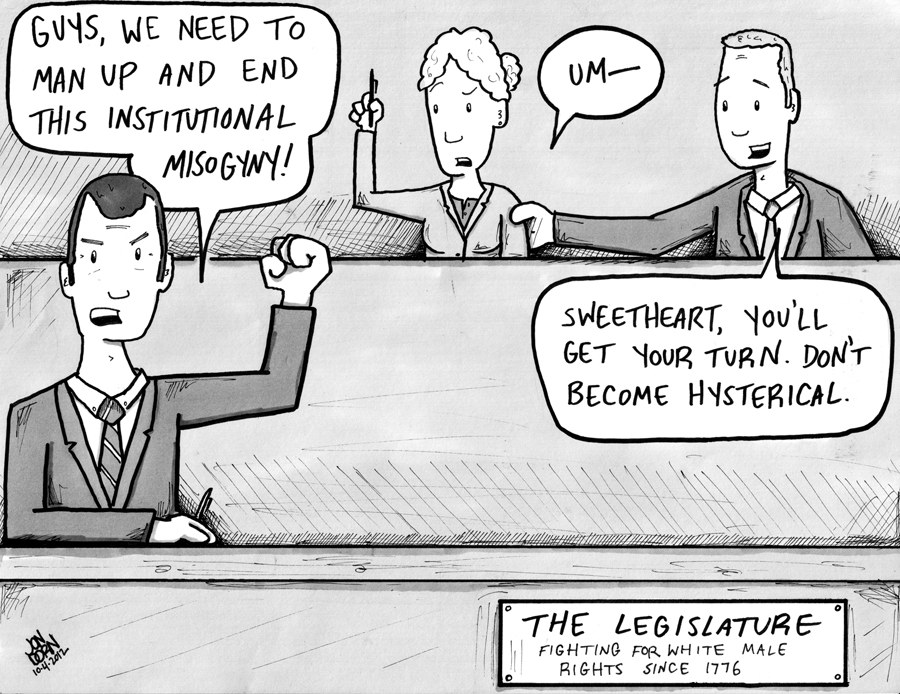 I like to think that everyone is horrified by the events of the Friday night when a misogynistic nut-job went on a rampage with a knife, guns, and car that left six people dead and more injured.
However, a lot of people in the United States are not aware that a fellow by the name of Richard Scudamore is being accused of misogyny in England.
I'm not going to use this post to decry Elliot Rodger or try to put a political spin on his actions. He was a full-blown misogynist and his hatred for women overwhelmed his reason. He was not a Republican or Democrat, he was insane. I wrote a long blog post about how the best gun control this nation can implement is better mental health care.
I do want to compare Rodger, Scudamore, and the very idea of misogyny.
Misogyny comes in many forms but it boils down to the idea that women are an inferior specimen of the human race. That men are simply better. I'm of the opinion that this attitude has done more damage than all the wars in history. Spousal abuse was an accepted practice everywhere in the world until the last fifty years. It is still is in many places. If a woman is murdered it's very likely her husband or boyfriend did it.
This attitude is quickly changing in western, modern countries and we're all the better for it. Women get an education, join the workforce, have fewer babies, have a bigger say in events. Women aren't perfect of course, they're just not inferior to men. They're not equal to men, they're different from men but they are not inferior.
Rodger truly hated women. Scudamore wrote a couple of sexist emails in jest. I tell a joke now and again to my friends that scientists finally discovered the cause of insanity, chromosomal imbalance. Ha ha.
In the locker room, among men and boys, things get said. Penis size is joked about. Women's attributes are compared. We might make a joke about a woman and the shaft of our golf club. It doesn't mean we're misogynistic. In fact, men capable of saying such things are probably not women-haters. Those that truly hate women don't say such things in jest because they don't want anyone to know how they really feel.
My mother always told me that people are only mean when they like you (yes, I'm beloved). There is truth in that. It's easy to see through someone filled with hate telling vile jokes as opposed to locker room banter. When a friend of mine calls his wife a "dirty whore" I know he means it as a compliment. He loves his wife. It might sound crazy in a stark email or in print but it's not.
The other guys laugh and tell him how lucky he is.
It's not hard to spot real misogyny, I've seen it and I'm sure you have as well.
My big problem is that when we throw men like Scudamore to the wolves for what is pretty clearly locker-room banter we lose track of the Rodgers of this world. The real misogynistic men who are capable of doing horrific things.
We are so eager to throw blame and find scapegoats that we miss the real danger. Rodger and Rodger alone.
We spend all this energy trying to attack someone like Scudamore and this time and effort is unavailable to root out deranged scum-bags like Rodger.
It seems like a far-fetched comparison but I think that as a nation we are more interested in placing blame than finding solutions. I've written about this over and over again so I won't reiterate.
Rodger did what he did because he's insane. Scudamore did what he did because he's a guy. It's that simple.
Tom Liberman
Sword and Sorcery fantasy with a Libertarian Ideology
Current Release: The Broken Throne
Next Release: The Black Sphere