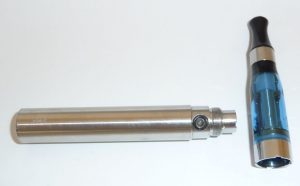 Electronic Cigarettes burst onto the market in 2004 and now the government plans to regulate them in the same way they do traditional tobacco products. This despite the fact that e-cigarettes don't use tobacco.
Today I'd like to address an issue slightly deeper than just this particular piece of legislation which was announced in 2014 giving producers two years to submit an application for approval. This application costs money and the e-cigarette manufacturers are claiming an approval must be submitted for every flavor and nicotine level available for sale. They claim the costs for such submissions would drive out all the small market e-cigarette manufacturers leaving only the largest companies.
I don't know if this is true or not but I do know that the justification for such regulations and applications is outdated. There was a time when the internet did not exist and getting accurate information about the efficacy and danger of particular products was nearly impossible. I can understand that government officials felt it their responsibility to prevent essentially toxic products from being put on the market without at least some sort of warning.
I'm not opposed to the government employing a laboratory to test the content and health effects of tobacco, alcohol, and other products. I'm not opposed to the government using my tax dollars to disseminate information about said products on government managed websites. I think those are good things. I'm not under the illusion that a business would never market a harmful product with deceptive advertising and cover up the dangers. That sort of thing happens all the time, greed and human nature being what they are. To pretend otherwise is simply foolish.
However, with the advent of the internet and the availability of information I don't see why the manufacturer has to provide relatively useless warnings on their labels and apply for expensive approvals. It seems to me that such rules and regulations are not intended for the safety of the population but simply generate revenue for the government and empower Crony Capitalism in order to support the largest manufacturers who fund political campaigns.
This is not the job of government.
The Information Age is a fundamental change in the nature of the world. For a Libertarian like myself it is the opening of a door into a utopia of personal freedom. If I want to use a product I can do my research and find out its nature. If I plan to buy a chicken from the grocery store, I can learn about the factory or local farm that raised it and how that chicken lived its life. Then I can make an informed decision on which chicken to buy. This was not possible until recently.
I'll repeat, I do think the government has a right and responsibility to inspect, collect information, run tests, and publish the results for all to see. After that it is up to us. Should we choose to smoke tobacco then we know the risks and suffer the consequences of our actions.
We must trust people to live their lives in the manner they choose. We may not like. It might not be healthy. But it is ultimately their life and their decision. If they have the information they need to make an informed choice, that is all we can do. If we try to make that decision for them, even for their benefit, we end up causing far more harm in the long run.
As I point out in The Girl in Glass I – Apparition, freedom is free, it's just not safe.
Tom Liberman
Sword and Sorcery fantasy with a Libertarian Ideology
Current Release: The Girl in Glass I: Apparition
Next Release: The Gray Horn