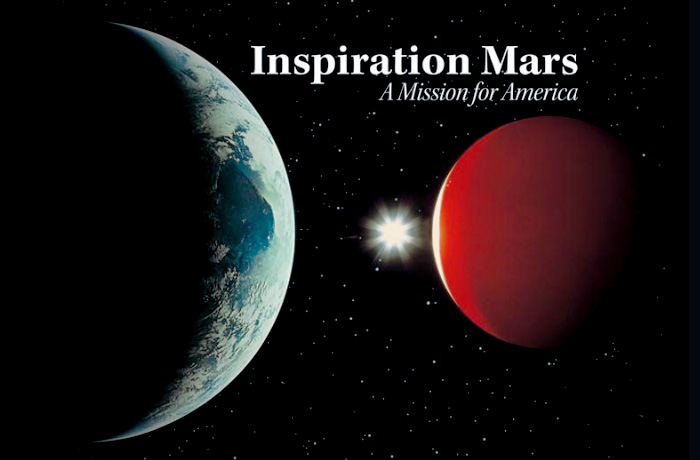 Not that long ago a fellow by the name of Dennis Tito proposed a privately financed mission to send a pair of travelers to Mars and back. I was opposed to the project in principle because I prefer robotic missions to manned missions for a number of reason.
My opposition stopped short of saying he shouldn't go ahead with the project. I felt that if Tito wanted to spend his own money or raise said money from Crowd Sourcing then it was his to spend. That the publicity of the mission might do some good.
Well, the truth comes out. Tito now admits without NASA technology and government money the mission will not go forward. He tries to shame the government into funding his mission and pretty much tries to shift any blame for the mission not taking place to a reluctance by the government to spend your tax dollars.
Tito claims that without the government money he will go ahead with another plan that will launch in 2021. I'm not holding my breath.
The reason I'm posting this update is for those who were greatly enthusiastic about the original story but will not have followed subsequent events closely. It's a good lesson for all of us. When we hear grandiose schemes we are naturally excited. The idea of doing great things, of participating in such events, is very attractive. I'm not opposed to dreamers and those who support them.
That being said, I'm a pragmatist at heart. It's great to dream big but it's vital to work out the details.
A vast quantity of our tax dollars were wasted when President George W. Bush laid out a scheme for a manned mission to Mars and a Lunar Base that was completely unrealistic. At least in this case it's Tito's money, not mine.
It seems to me that one of the major problems that we face in the United States is not lack of dreamers, we have more of those than ever, but lack of practical doers. Everyone offers up amazing plans to fix everything and no one does any of the real work necessary to make them happen, or even takes the time to come up with a realistic plan of action. It's enough merely to promulgate an idea. If that idea doesn't come to fruition then it's easy enough to blame someone else.
The next time you hear some amazing story from Tito, Elon Musk, your neighbor, your representative in Congress, or your favorite talking news head, well, take a few minutes to do some research and find out what it will take to make such a plan become reality.
Just a suggestion.
Tom Liberman
Sword and Sorcery fantasy with a Libertarian Ideology
Current Release: The Spear of the Hunt
Next Release: The Broken Throne