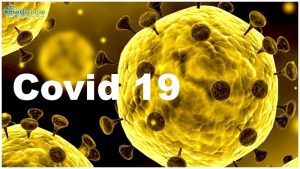 There is an interesting phenomenon going on in regards to the culpability of China and the culpability of President Trump in the spread of Coronavirus or Covid-19. The gist of the situation is that both China and President Trump committed largely the same sin but, from a political perspective, it is expedient to blame one side but not the other. Let me explain.
The first cases of Covid-19 started in China. Doctors and scientists in the region quickly realized this was an easily communicable and relatively deadly version of Coronavirus. This made it far more of a public health threat, particularly with the global nature of travel, than any other disease since perhaps the Spanish Flu.
The Chinese government refused to acknowledge the seriousness of the situation and even punished doctors who tried to get the word out. This led to the disease having time to spread to a larger group of people before action was taken. This explains the culpability of China in the spread of the disease.
Meanwhile, the quick and easy communication of the disease spread it around the world very quickly. The leaders of certain nations, Japan and South Korea come to mind, immediately accepted the scientific and medical advice they were given and began programs designed to stem the disease in their country.
In the United States, President Trump and many Republicans had the opposite reaction. They decided to make it a political talking point, downplaying the danger and even referring to it as a hoax perpetuated by the other party. They ignored the advice of medical professionals and scientists. This inaction, for several weeks, directly impacted, and continues to effect, how quickly the disease is spreading through the United States.
Now, to the point of my entire blog. It is clear those who rightfully wish to point out the culpability of China choose to completely ignore the fact that President Trump is equally guilty of malfeasance. Of putting his own interests in front of the people he is supposed to leading.
Meanwhile, those who correctly blame President Trump's inaction for the deaths that are now happening across the United States choose to ignore the culpability of China in the spread of the disease.
I would like to say, hey, idiots, you can't ignore the stupidity of one party when the person you support did exactly the same thing. That would be naïve of me. People can and are doing just that and not even thinking twice about it, they have a smile on their face while they attack one of the culprits while bending over backward to defend the other. Meanwhile, people are dying.
In my novel, the Gray Horn, I try to illustrate the idea we are often given a false choice. Heads or tails. One party is completely guilty and the other completely innocent. This is a lie. The coin has another side. The culpability of China does not absolve President Trump and vice-versa.
Tom Liberman