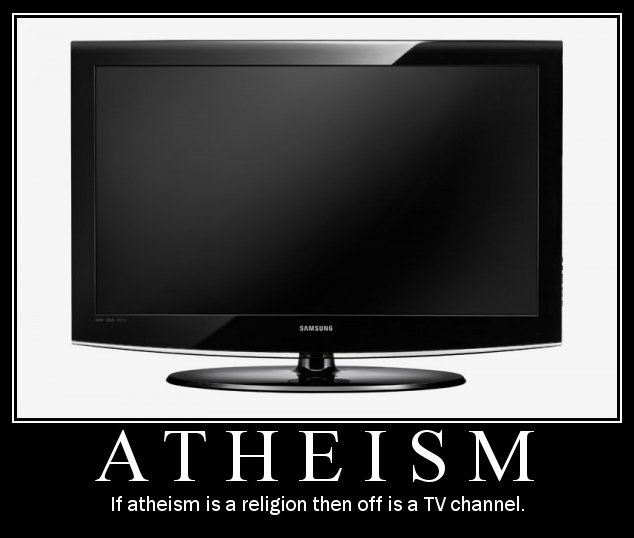 There was an interesting question in Dr. Abby this morning and it made me think about my own situation in regards to Atheism and my friends' children. In the column an atheist couple had been asked by their parents to refrain from telling nieces and nephews about their lack of religious belief.
I've been asked by children of my friends on a number of occasions about my religious beliefs and I don't hesitate to tell them I'm an atheist. I like to think I'm not a jerk about it. I tell them that I think everyone should believe what they want to believe and that I don't think any differently of them for believing in god or not. That I like them just the way they are.
The thing that I wonder about is that by doing so am I alienating my friends. Do they cringe when I tell their children that I'm an atheist. When I explain that I don't find the evidence for the existence of god to be convincing. Do they perhaps not invite me over because they are afraid I will expound on my atheism to their children. Are they concerned that my arguments will turn their own children into atheists.
One of my friends has a son who has become an atheist himself and I wonder if there is some resentment that I perhaps my own lack of faith was instrumental in his turning away from their religion.
These are not lighthearted concerns. If a person is of a deeply religious nature and their child becomes an atheist it is their belief system that this child will be forever torn from them in the, admittedly non-existent, eternal afterlife. While I'm absolutely certain that no such afterlife exists, my friends feel differently and the idea that their children will not be with them in this fantasy realm is emotionally and likely physically disturbing.
None of my friends has asked me to refrain from talking about atheism and the only time I do so is when I'm directly asked about my religious beliefs. However during everyday conversation I often speak about scientific topics that contradict biblical inerrancy; including things like continental drift, evolution, and space-time. For example I occasionally talk to children about how North and South America fit together like puzzle pieces with Europe and Africa and how this relates to plate-tectonics. These are topics that I worry about.
I do think the grand-parents in the case of the Dr. Abby column are making a mistake by hiding the fact that atheism is even a possibility and this is clearly demonstrated by the fact that their children have become atheists. I don't think lying to children, or anyone for that matter, is a good or effective policy. The truth almost always makes itself known in the end. I think the grand-parents would be better off explaining that some people don't believe the same thing as they do. That being said, I'm not a parent.
Any other atheists out there have any thoughts? Any religious parents with atheist friends?
Tom Liberman
Sword and Sorcery fantasy with a Libertarian Ideology
Current Release: The Broken Throne
Next Release: The Black Sphere