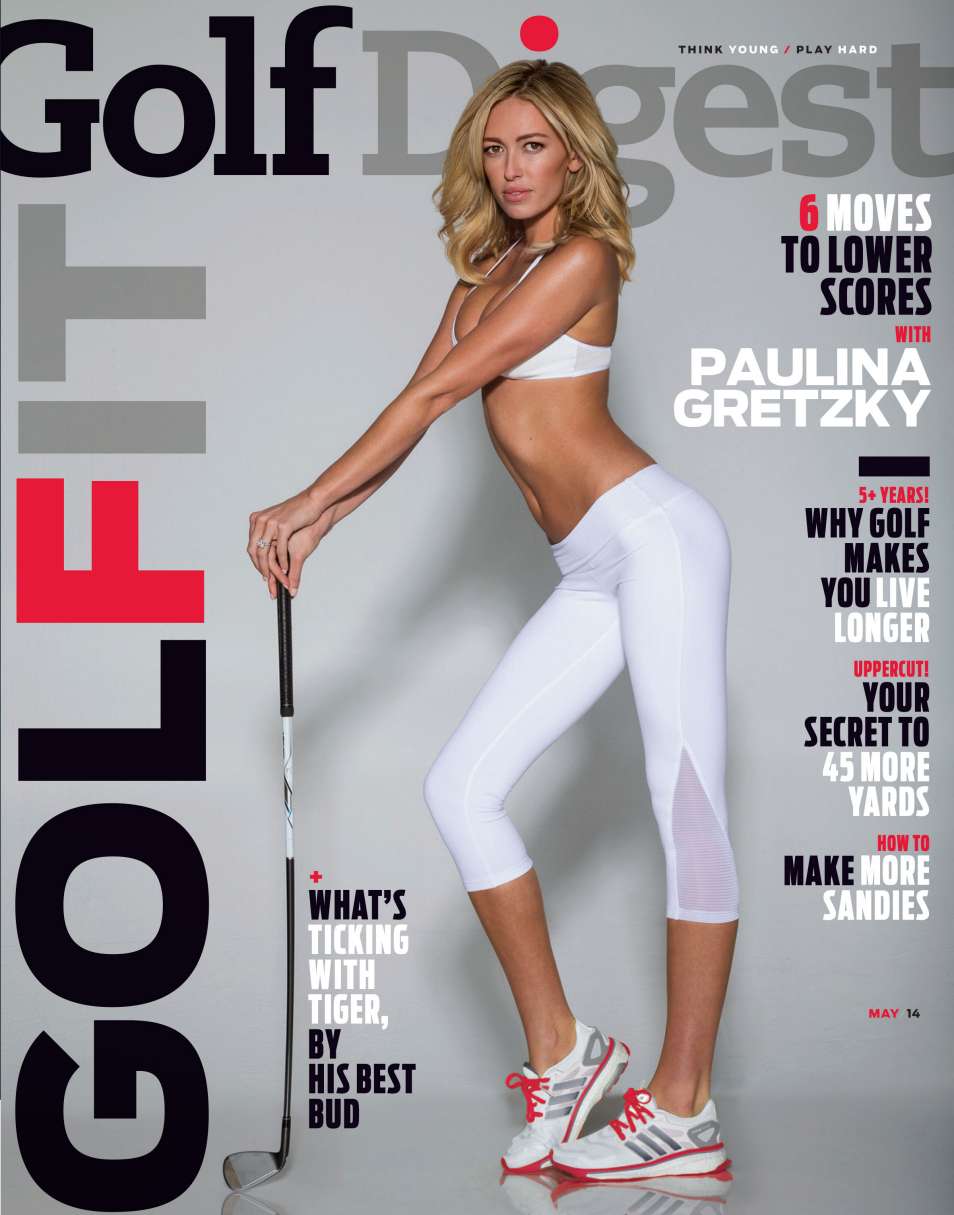 Golf Digest is a sports magazine dedicated to golfing that has been around since 1950. They've just released a new cover that has some people a little upset and I think it's a topic worth examining.
The magazine has articles about golf courses, golf vacations, golf instruction, golf equipment, golf news, and generally all things golf related. Which largely makes sense as it is a magazine about golf. On the cover of the magazine they often have professional golf players although since 1969 only eleven female professionals have made the cover.
The cover of this month's issue features the girlfriend of PGA Tour player Dustin Johnson. Her name is Paulina Gretzky and she is the daughter of famed hockey player Wayne Gretzky. Some people find her very attractive and she is wearing sheer pants and a sports bra in the cover image.
This has upset a number of women golfers. They think female golfers who are having excellent years on the LPGA Tour are more qualified to be on the cover. They are, of course, correct … if you gauge "qualified" is someone who has importance in the world of golf. Another view of "qualified" might be someone who will attract publicity and sell magazines. In which case Paulina is clearly far more qualified than one of the top players in the world, Stacy Lewis
The cover is generating all sorts of news which is clearly a good thing for Golf Digest. There is no way to judge how much a cover of Stacy Lewis might have sold as compared to the one of Paulina but I think it's safe to guess that Stacy, as fantastic a golfer as she is, is not going to sell as many.
Sex, as they say, sells.
Men apparently enjoy looking at pictures of Paulina and will apparently shell out money to purchase a magazine with her picture on the cover. I don't find her particularly attractive but that's not the point. What is the point?
Actually, good question. The point is that if Golf Digest wants to become Playboy magazine that's their business. I find it grossly manipulative towards men in general and incredibly rude to all those women on the LPGA Tour who are out there working really hard to make a living. However, let's not kid ourselves, attractive women athletes make the cover of sports magazines all the time. From Anna Kournikova to Danica Patrick to sexed up Olympians.
What is there to be done about this sort of thing? Hope that men change their nature, I suppose. Yeah, so, anyway.
Tom Liberman
Sword and Sorcery fantasy with a Libertarian Ideology
Current Release: The Spear of the Hunt
Coming very, very soon: The Broken Throne