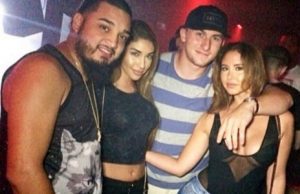 I admit it, I clicked on the Johnny Manziel Misleading Headline. It's one of those Misleading Headlines that isn't overtly deceitful but is designed to lure the unsuspecting news junky. The Football World reacts to the Johnny Manziel News is the wording and, if you know anything about the mercurial life of Manziel, you might make the assumption I did.
The news about Manziel is rather pedestrian if you read the article. He's signed to play in a potentially new football league but he's been bouncing around from one league to another for a while now so it's not really worthy of a major story. However, because of Manziel's history of mental difficulties it's entirely possible a foolish fellow clicked on the link based on the thought that perhaps Manziel had finally managed to kill himself.
Now, I hope this new football opportunity works out for Manziel although I'm skeptical, as is I'm sure everyone else. I hardly think the football world, whatever that might be, is spending much time reacting to anything Manziel does.
So, the Misleading Headline of the Week award is given to The Spun. Well earned!
Tom Liberman