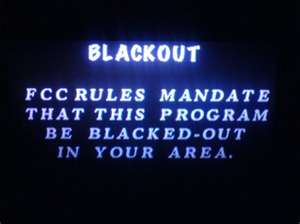 It's almost spring and that means my beloved St. Louis Cardinals … er … I mean … defending World Series Champion St. Louis Cardinals are getting ready to start a new season. In addition I've upgraded my internet to Uverse and that means I can stream live sports. I don't have a television so I looked into purchasing MLB Live to watch all the games. The price is not unreasonable but … all home teams games are BLACKED OUT!? What, what, what?
Tomorrow I take this nonsense to task. Nonsense, I tell you.
You haven't seen ranting until you see me ranting tomorrow. Stay tuned.
Tom Liberman
Sword and Sorcery fantasy with a Libertarian Twist