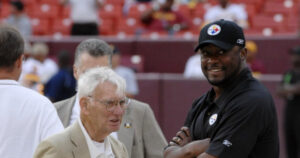 Brian Flores is the former head coach of the Miami Dolphins and former assistant coach of the New England Patriots. He is now suing the National Football League because of a sham interview he endured. There's a lot of talk of racism and discrimination on one side of the conversation and a lot of, frankly, racism and white privilege on the other side.
What I'd like to talk about today is the Rooney Rule that engendered this entire controversy. The rule originated in 2003 after a statistical analysis of head coaches in the NFL proved that black coaches won a higher percentage of their games and yet were fired more frequently. That's numbers talking, not anyone's opinion.
What is the Rooney Rule?
The Rooney rule makes it mandatory for an NFL team to interview minority candidates for the head coach position. It doesn't require a minority be hired for the job, just interviewed. There are a few exceptions but basically it just means minority coaches must be at least interviewed before a hiring decision can be made.
The object of the rule is to force teams to, at a minimum, listen to minority coaches and their plans. It's an interesting plan with a valid idea behind it. I've often heard people who are generally racist, homophobic, antisemitic, or otherwise inclined defend their position with the idea they have friends in the category they despise.
The point being that if you meet someone as an individual, it becomes much more likely you will become friends with that person. Whereas, if you avoid ever meeting someone of the discriminated against class, you never get to know any of them. Not to say a person is not a racist because they know a black guy, it's just more likely she or he become less racist.
Did the Rooney Rule Work?
From a statistical point of view, the Rooney Rule appears to work fairly well. The number of minority coaches in the league jumped dramatically after implementation and generally remains higher than numbers before.
That being said, what didn't happen is impossible to prove. Perhaps more minority candidates might have been hired if the rule didn't exist. Perhaps less. It's impossible to say. Still, statistics bear out the idea that it works.
The Flores Situation
A situation regarding the New York Giant's quest for a new head coach brought question to the implementation of the rule. Team officials interviewed Brian Daboll for the job and scheduled an interview with Brian Flores the next week. Apparently, they decided, after the interview with Daboll, to hire him. The rule means they cannot do so immediately, they must interview a minority candidate like Flores first.
Someone in the Giant's organization told a mutual friend of Daboll and Flores, Bill Belichick, of their plans to hire Daboll. Belichick then sent a congratulatory message to who he thought was Daboll but was actually Flores. Flores is now suing the league for failure to implement the Rooney rule and is also personally and publicly humiliated.
My Take on the Situation
Having spent all this time explaining the Rooney Rule and the Flores situation, now I finally get to my point. The Rooney rule is written in such a way as to exempt NFL decision makers from actually having to consider a minority candidate. All they have to do is pretend to do so. And they can't even manage that!
Just out of courtesy alone, human decency even, the Giant's management team should not tell anyone their decision until after all interviews are completed. You never know when the next candidate is going be superior. It's rude, it's cruel, and I can completely understand why Flores is furious. I'd be angry also and, don't even try to deny it, so would you.
I don't see racism here so much as stupidity and cruelty. I'm not sure the lawsuit is going to go anywhere but hopefully NFL executives will learn to keep their yaps shut in the future.
As to the Rooney Rule itself. I actually think it's about as well-written and implemented a minority hiring a rule as possible. There is no doubt racism in hiring exists. The problem with quotas is that they create enormous resentment, companies find a million ways to get around them, and the courts tend to narrow their implementation.
Conclusion
The Rooney Rule is fine. The NFL actually did a pretty decent job of creating an impactful rule without tying anyone's hands, breaking any laws, or being discriminatory itself. As for the Giants? Morons.
Tom Liberman