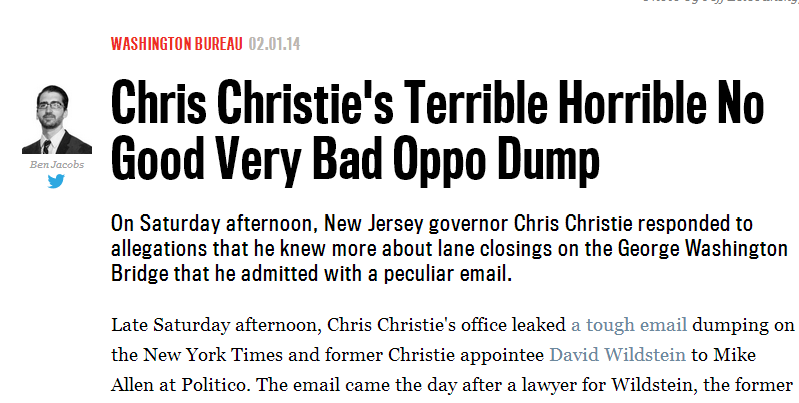 In an era of bad journalism, sensational headlines, and opinion pieces that masquerade as news, The Daily Beast stands out for the latter. It's almost a joke of a website with their articles so biased and slanted I've largely ignored it for stupid headlines.
But I couldn't pass up this one:
Chris Christie's Terrible Horrible No Good Very Bad Oppo Dump.
Huh? I'm guessing it has to do with the bridge incident in New Jersey wherein aides of Christie ordered a major commuter bridge closed as punishment for a rival's actions.
After trying to read the article and failing because it makes about as much sense as the headline; I present to you the Stupid or Misleading headline of the week!
Congratulations on your first winning entry Daily Beast!
Tom Liberman
Sword and Sorcery fantasy with a Libertarian Ideology
Current Release: The Spear of the Hunt
Next Release: The Broken Throne