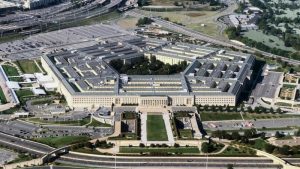 What is JEDI
The Joint Enterprise Defense Infrastructure, or JEDI, was a contract between the Department of Defense and Microsoft to modernize Information Technology. Ten billion dollars in taxpayer funds were to pay for this update which the DoD considers an absolute necessity.
It came into effect back in 2019 when Microsoft won the contract over rival Amazon. The contract is now null and void as the DoD initiated contract termination procedures and Microsoft supports the decision.
Why was JEDI Cancelled
Back when the contract was awarded, the President of the United States publicly stated his preference that it be awarded to Microsoft instead of Amazon because the executive considered the CEO of Amazon, Jeff Bezos, a political enemy.
An investigation by the Pentagon's inspector general provided no clarity. A number of high-ranking White House officials refused to cooperate. Now, twenty months later, the contract is dead and the process must begin again.
Twenty Months Lost
There are a number of factors to consider in this entire mess. Libertarian ideology underlies almost every one of them.
Business must not be tied up in politics. I admit that bridge is so far behind us we'd need the Hubble Space Telescope to find a time when politicians weren't meddling. This fact doesn't stop me from tilting against that particular windmill. Why on earth is the President of the United States, a United States Senator, a United States Congressman, or any of their political appointees making any statements or decision in regards to a project like JEDI?
I understand the Department of Defense comes under the purview of said politicians but business done by that entity does not, at least in my opinion. Because President Trump made clear conflict of interest statements in regard to the contract, it doesn't even really matter if his staff interfered or not. Amazon has a case.
Imagine you are running a business with a large bid at stake with a government agency. Your local politician states she or he wants your competitor to get the contract. It's clear you'd kick up a fuss and plunk down more money for the next election cycle. Yet another product of the folly that is the current course of the United States.
The fingerprint of politicians litters every decision made these days and our military is suffering because of it. We've got a trio of Zumwalt Class destroyers that cost over $22 billion and doesn't have a main gun. The United Army told Congress they didn't need any more Abrams tanks but got them anyway. I won't even talk about the F35.
Meanwhile, soldiers can't get clean water through their home plumbing right here in the United States. Veterans wait in line at the Veterans Administration to get medical care.
Many, if not all, of these problems come back to politicians with no expertise or even basic knowledge interfering in decisions.
Conclusion
I don't care if you're a Trump fan or you hate him. Your security is at risk because Trump couldn't keep his big mouth shut. We should be twenty months into the upgrade by now, whether by Amazon or Microsoft. That's the problem with politicians interfering in business decisions.
There was a time when Republicans and Libertarians aligned on this issue, no more. We few stand alone against a juggernaut of politicians and their supporters who seem to be rushing, arms wide open, with smiles on their faces, toward despotism.
The people of the United States, much as it pains me to say, seem to want one person, with no understanding of the issue at hand, to make all the decisions regarding said issue.