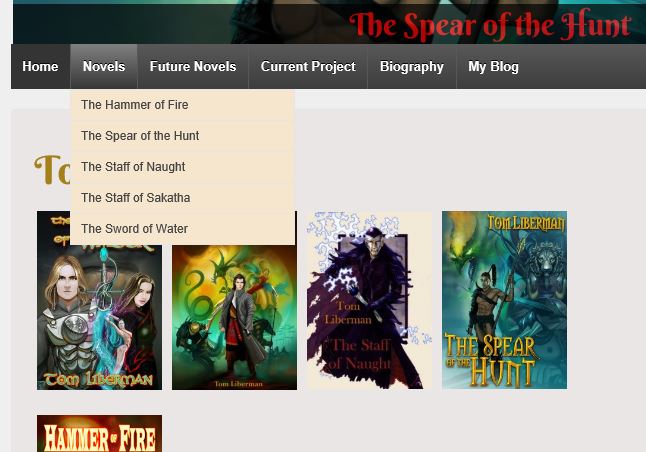 I've had a website for a couple of years now but it was hand-coded and difficult to maintain. I decided to update to a WordPress based website using a Responsive Theme. I'm not the best at site design but I think the new one looks lots better than the old one.
WordPress makes it so easy to edit content that I'm sure I'll keep this one much more up-to-date than the old one.
I think it's a lot easier to navigate and if you want to purchase any of my books there are easy to find buttons that will take you to Amazon, Barnes & Noble, and Smashwords.
All in all I think it's a huge improvement.
Check it out and tell me what you think.
Thanks, WordPress!
Tom Liberman
Sword and Sorcery fantasy with a Libertarian Ideology
Current Release: The Spear of the Hunt
Next Release: The Broken Throne