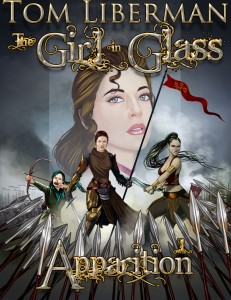 Freedom is free, it just isn't safe.
My new book is now available at Amazon and Smashwords.
Amazon: http://www.amazon.com/gp/product/B013HHFETY……
Smashwords: http://www.smashwords.com/books/view/566695
Home Page: https://www.tomliberman.com/b…/the-girl-in-glass-i-apparition
The Gray Lord doesn't believe in interfering in foreign nations or arresting dissidents.
The Gray City is surrounded by enemies but the most dangerous are internal usurpers bent on shaping the nation to their own ideology. They argue Tanelorn must attack her enemies to ensure the people's safety.
Can three teenage girls save a nation from itself?