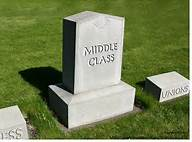 My middle younger sister (yes, I have three younger sisters) recently linked an interesting radio show from This American Life on her Facebook page. The topic of the show was the precipitous rise in disability claims in the United States over the last twenty years. It's an interesting show for a number of reasons. While I somewhat disagree with its conclusions, it did lead me to some interesting thoughts. Here is a summary of what it talks about.
In 1996 the United States passed a sweeping welfare reform act largely at the behest of the newly elected Republican Congress as part of their Contract with America. President Clinton signed it into law. Clinton had vetoed two earlier attempts and with Congressman Newt Gingrich arrived at this compromise bill.
The main focus of the bill was to allow each individual state more leeway in who was allowed to be on welfare and for how long. The state took over some of the funding for welfare although still received much federal money. Largely the bill only allowed people to get welfare if they were actively looking for work and stopped welfare after a period of time, largely five years although this varied by state.
In the early years there was a large reduction in welfare recipients and decrease in the unemployment rate although this was certainly at least somewhat related to the dotcom boom of the time. The radio broadcast points to a direct link between the rise in disability claims of that era and said reductions of welfare. That those leaving welfare took up disability instead.
I took some time to look up a few statistics and I see the point made by the broadcast but I've come to a different conclusions. Disability is not necessarily replacing welfare as a place to get free government handouts for doing nothing, although I'm sure there are many who abuse the system. Since 1990 the number of disability claims has been going up, this started six years before the 1996 welfare reform act.
What we see in our country are two trends that both drive people onto disability and increase the wealth gap between those who have sufficient money and those who do not. This gap, this increase in people unable (or unwilling) to work presents real problems for our country. A strong middle-class is vitally important to a strong nation. When the poor have real opportunity to gain wealth we have a fairly equitable society. When they do not, we risk revolution, the possibility of becoming a police state, or both.
I think the rise in disability claims is more closely tied to an increasingly unhealthy population and stupid people. Unhealthy people cannot work. This didn't used to be true for stupid people. Prior to the last ten years or so there were always plenty of jobs for stupid people. Not the highest paying jobs, but jobs that provided adequate income. Stupid people are seeing their employment opportunities dwindle and are essentially disabled because they cannot work productively in modern society. They can't do simple jobs because modern jobs, even simple ones, require an education.
As the ability for stupid and the ever-growing number of unhealthy people to get jobs diminishes, the middle class vanishes. This is very dangerous. We have moderately high unemployment but a quick, unscientific survey of my friends indicates their companies would hire more people if they could find qualified people.
There is no effective way to legislate health or study habits. By the way, when I say stupid, I generally mean people who choose not to learn. Not the mentally disabled. I think the vast majority of people could learn simple tech jobs. Not the highest paying jobs, but people would be able to support themselves with this sort of work.
So, what is the solution?
Value education. Value health. That's the only answer. We cannot make people eat healthy food and study in school. Legal remedies will never work. But, why do Jewish kids generally do well in school? Asian kids? We cannot deny these facts. Why are some people healthy? Why do they exercise? Why do they eat better? I argue that it is because they grew up in a home, in a society, that valued these things.
We can blame Democrats, Republicans, laws, liberals, conservatives, Paris Hilton, McDonald's, whoever. I don't think it's their fault. Our society is raising hordes of people who cannot hold down a job. Let's look in the mirror. Let's make some changes.
Tom Liberman
Sword and Sorcery fantasy with a Libertarian Twist
Current Release: The Sword of Water (totally awesome, I might add)
Next Release: The Spear of the Hunt