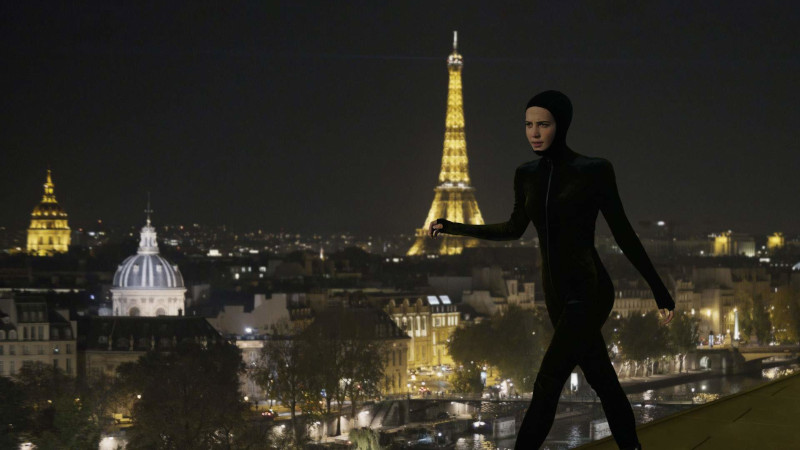 I watched the second episode of Irma Vep on HBO and I'm glad I held off writing a review for a week. There's a lot going on with this show and a single episode wasn't enough to write an informed opinion about the show.
A lot of times I'm tempted to immediately wax poetic about a story I read in the news or some event that happened in my life. Often times it's a great idea to get my thoughts down immediately, fresh, raw. Other times, particularly when the situation is nuanced it is better to wait. In any case, the wait is over, let the review of Irma Vep begin!
What is Irma Vep?
The show is not easy to describe. At its heart, it is about an actor making a film. That actor is Mira Harberg as portrayed by Alicia Vikander. Harberg is coming off a highly successful although soul-murdering role in a super-hero film. She's now a highly sought-after and successful actor but she's taken a role in a low-budget vampire film called Irma Vep.
Now comes the difficult part in describing this show. The film is a remake of seven hour long silent-film of the same name. The audience, that's me, is shuttled back and forth between four different realities. First is Harberg and her life. Second is the making of the film in which she channels the Irma Vep character. Third is the film they are making itself as seen through the director's eyes while watching the dailies. Finally, is the original silent film with scenes interspersed with the new scenes.
It's a lot. It's ambitious. It's good. I'm really enjoying it and not just for the lurid suggestion of lesbian dominance and submission. Although, I admit, that does pique the old imagination.
The Acting
I'm absolutely loving all the acting. Vikander is delightful as the unfulfilled and spoiled actor trying to broaden her career. Devon Ross as Harberg's new assistant is quirky and interesting. The old assistant, the vivacious Adria Arjona, is the aforementioned lesbian former love interest.
Particularly outstanding is Vincent Macaigne as Rene Vidal, the psychologically unstable director. His quirky, edgy performance is a thing to behold. His portrayal of the damaged director hoping to pay homage to one of his favorite films is breathtaking. The scene in the second episode where he insists on making it abundantly clear to his psychologist that he masturbated as boy to not Diana Rigg, who he respects as an actor, but to the character of Emma Peel is an absolute delight.
Vincent Lacoste as the insecure actor insisting on changes to the script to secure his fragile ego is marvelous. He doesn't want to live with his mother who serves him herbal tea at night because it makes him look weak. Vidal tells the insecure actor he has written mom out of the script but she's actually still in it. The scenes move from rollicking hilarity to brutal insecure honesty. I'm enthralled.
And I haven't even mentioned Lars Eidinger as the crack-addicted Gottfried, Jeanne Balibar as the set coordinator, Carrie Brownstein as Mira's agent hoping to lure the star away from the small remake into playing the Silver Surfer!
Structure
The structure of the story is complex, to say the least. We move back and forth between the four stories being told and it gets confusing at times. It's a silent movie, it's a real movie, it's the making of a movie, it's an actor becoming the character. Be prepared to pay attention.
Conclusion
I'm rather surprised it even got made, let alone picked up by HBO. It's madcap, it's mayhem, it's heart-wrenching, it's hilarious, it's erotic, it's complicated, it's not for everyone, but it's for me.
Tom Liberman