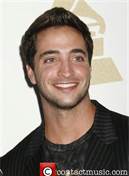 The big news in sports this morning is Ryan Braun's suspension for PED use. The reason it is such big news is that Braun tested positive for PED use over a year ago and defended himself with strong words. I want to examine two things: the so-called rage of fans and the idea that he made a mistake.
First a quick look at why everyone is so upset by this particular suspension. Braun was exonerated in another case thanks to the fact that the sample was not mailed immediately to Major League Baseball because it was collected on a Sunday. This was a technical violation of the rules for storing samples. It was never disputed that the sample showed PED use.
There is a lot of hate for Braun this morning because previously he lied and blamed other people for his predicament; even now he tells us how difficult the situation has been for he and his family. It is quite similar to the Lance Armstrong story. It's a combination of PED use and lies told with absolute conviction.
First to my complaint with Braun has nothing to do with his PED use or even the lies he told. This was his statement late yesterday after the suspension was announced:
As I have acknowledged in the past, I am not perfect. I realize now that I have made some mistakes. I am willing to accept the consequences of those actions.
I'm tired of people claiming they made mistakes only after they are caught. They calculated the various advantages of action A and action B and willfully chose one or the other. This is not a mistake. This so-called mistake has served him very well. He signed a contract extension worth $105 million over the next five years. If he hadn't taken PEDs and allowed players of lesser talent to have better statistics than him he would not make nearly this amount.
He won the Most Valuable Player award in 2011 and the Rookie of the Year award in 2007. He won these in part thanks to PEDs. His choice to use PEDs was anything but a mistake. That choice gained him adulation and riches.
This is the choice almost all athletes in the sporting world today face. One of the most decorated young players in the NFL, Von Miller of the Denver Broncos, faces a four-day suspension for his first PED violation, which means his third positive test.
If the modern athlete does not take PEDs they fall behind players who do use them. Players without as much talent. The masking agents make it extremely difficult to be caught using PEDs. The doctors and masking agents are far ahead of the detection techniques. Braun was caught not by a failed test but by notes taken at the laboratory where he received his treatments. Many baseball players are facing suspension from these notes made at a company called Biogenesis.
The fans of Braun, Armstrong, Miller and others are actually thrilled by the so-called mistake these players make. They love the performance. Well, that performance is brought to you by PEDs. If you're mad at Ryan Braun, if you somehow pretend that Braun's lies fooled you, frankly, you're stupid. He was clearly guilty the first time and you wanted to believe his lies.
If you choose to believe obvious lies then I have as much time for your so-called outrage as I do for Braun's so-called mistake.
If Adam Wainwright and Yadier Molina test positive for PEDs next week I won't be surprised. I won't be outraged. It's the culture that we the fans have helped create.
Ryan Braun can claim that his choice to use PEDs was a mistake but I, for one, know better. Fans can scream, shout, and pretend outrage but they are doing the same thing Braun did. They were caught in a lie and are now feigning outrage to cover their culpability.
They knew Braun was guilty and willfully chose to believe him despite all evidence to the contrary.
Tom Liberman
Sword and Sorcery fantasy with a Libertarian Twist
Current Release: The Sword of Water ($2.99 buy it today!)
Next Release: The Spear of the Hunt