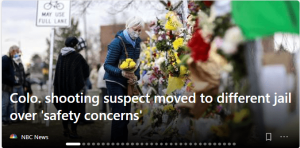 Is Satire Really Dead or Am I Making a Point
I hereby declare the Death of Satire on this day of March 26, 2021. Satire is great and it's not really going away, it hasn't died, but it's becoming all but impossible to differentiate between satire and something truly idiotic that a group of people, sometimes a large group, believes.
I've written a number of blogs on the lack of critical thinking ability but the problem seems to have reached a point where it's impossible to tell if someone is just really stupid or trying to use satire. If there is no substantive difference between reality and satire, then, to some degree it is the death of satire.
The point came home to me when I saw video produced by The Onion some eleven years ago that was biting and hilarious. One of the people commenting noted the current content isn't as good. Someone else replied the competition with Fake News was so steep it became impossible to write good satire.
Um, yeah, valid.
How did We Get Here?
Our erstwhile leaders; be they local, state or national in stature, seem to want to lay the blame at the feet of social media and various extremely unreliable news sources. I am not so inclined to blame the death of satire on such organizations. I think the problem lies in the mirror. People be dumb.
The confidence trickster relies on the fact people believe what they want to believe, rather than what the facts tell them, in order to take money from their victims.
My opinion is the underlying problem is our personal identity has become too closely aligned with a variety of issues. If I'm of one particular religion, political party, gender, sexual orientation, skin color, or whatever, I'm unwilling to examine a situation with critical thinking.
It's not that people haven't always lacked critical thinking skills, it's that a certain percentage of our society now lacks them, and I'm convinced that number is reaching a critically dangerous point. If enough people simply refuse to look at facts and come to rational conclusions, decisions are going to be flawed; which leads to enormous difficulties.
We need look no further than the current pandemic to see people on both sides of the issue completely abdicating reason in order to push an agenda.
How do We Fix it?
I love satire and I want a world filled with it. The fact of the death of satire makes me sad and I'd like to get about fixing it. The problem is there is no easy solution. If people refuse to think critically then satire must continue to slowly lose out to its unyielding competition: stupidity.
I say there is no easy solution and that is accurate, but the concept is quite simple. Teach critical thinking skills starting from early childhood. Create a generation of people who look at facts and make decisions not on what they want to be true, but what is true.
Yeah, good luck with that, Tommy Boy. I hear you.
Tom Liberman