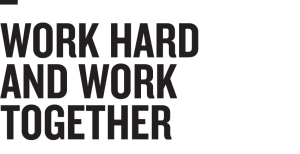 I wrote a post a couple of weeks ago about how Congress seemed united in an effort to solve the problem plagued Veterans Administration. Today comes the news that the Senate has passed their version of a bill that attempts to address some of the issues the VA has encountered. It will likely be merged with the bill passed by the House of Representatives and put into effect immediately.
I'm not going to discuss this particular bill. It might do some good but then again it might be a simple and useless band-aid to a much larger problem. Both are possibilities but the reality is that Congress immediately threw aside their partisan bickering and, with astonishing speed, is in the process of passing legislation designed to fix the problem. They stopped going on television and tossing out lies, distortions, and half-truths.
When the news of the problems at the VA first came out there was the usual attempt to blame anyone and everyone with whatever lies seemed likely to sound true. Republicans blamed Democrats and President Obama. Democrats blamed Republicans and the House of Representatives. Political pollsters immediately began to poll their constituency to see if this was the sort of issue that could win elections. If people would fall into the usual trap of believing the lies. It quickly became apparent that everyone understood there was plenty of blame to go around, that lying about it wouldn't be good political fodder, and that people just wanted a solution. They wanted our veterans to get medical care as quickly and efficiently as possible.
This polling resulted in what we see today. Legislation passed without political bickering, lies, and rancor. Legislation quickly moving through the House and Senate and towards the President's desk. Legislation that compromises on the hard-coded principals of both Republicans and Democrats in Congress.
Can we as citizens of the United State take a lesson from this? Can we see that playing the blame game only hurts us? That buying into the lie and distortion filled rants of our elected officials is not good for this country? We are the deciders. We vote. When we allow lies and distortions to drive our votes, when we blame everyone but ourselves for the ills of our nation, we accomplish nothing.
When we work together towards a common goal nothing is beyond us.
A nation that is afraid to let its people judge the truth and falsehood in an open market is a nation that is afraid of its people.
John F. Kennedy said that and I think it's far truer today than it was then. Our politicians fear that the people of this nation, with the power of the vote, might actually insist upon real solutions. So they fill our heads with well choreographed lies and hope we forget about solving problems and focus on blaming each other.
Contrast that to the legislation we see today. Do you see what happens when we demand real solutions?
What would happen to this nation if we put this attitude towards all of our problems? What do you think?
Tom Liberman
Sword and Sorcery Fantasy with a Libertarian Ideology
Purchase The Broken Throne today!
See All my Books