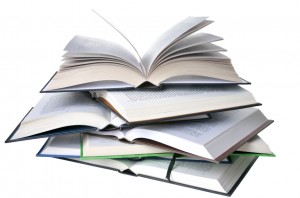 I read an interesting Dear Abby column about a woman asked by a friend to read their self-published novel and post a favorable review. It's a topic that strikes home in one way because I'm a self-published author. On the other hand, I've never asked anyone to give me a favorable review.
When I published my first novel I did offer it for free to family and friends and asked them to write a review if they enjoyed it. No one took me up on the offer and I haven't given my books away since. I gave away a copy of that first book to a professional reviewer but found I wasn't particularly satisfied with their review and the entire process seemed somewhat seedy to me.
As of today my family and friends have largely avoided reading and telling me their thoughts on my novels and I think the reason is probably related to that which is expressed in the Dear Abby column. They are afraid that the books are going to be awful and they don't want to be put into the position of having to tell me they didn't like them. I can't say I blame them. It's certainly awkward to tell someone their passion and hard work is no good.
What reviews I have gotten from family and friends have been good and they usually point out typos so I can fix them. One of the nice things about self-publishing is that I just have to jump onto Amazon, Barnes & Noble, and Smashwords and quickly upload changes. I don't usually do so for a few typos but after a while they accumulate and I upload a new version.
I ended up largely rewriting my first novel and edited a useless chapter out of my third novel because of comments from friends family about the books so I don't mind criticism. The other novels have gotten updates as far as typos thanks to notes from friends but are largely the same book as originally written.
I also understand that a lot of people just don't have an interest in the genre in which I write, Sword and Sorcery, and therefore my books just aren't something they want to read. Still, to be honest, it hurts a little bit that most of my family hasn't taken the time to read any of my books. That most of my friends haven't spent $2.99 to purchase one of my books. I certainly understand the awkward situation they put themselves into by reading my books and I don't begrudge anyone the choice of not reading them.
I have two work friends who have read all my books and like them very much and encourage me to write more because they want to read the next story in the saga. My mother proof-reads and edits my books and I certainly appreciate that help.
It's an interesting situation. Do you hurt my feelings by not reading my books or read them and risk being put into an awkward situation?
Believe me, I'm not angry at anyone for failing to read my books. Reading one of my books probably takes about seven or eight hours of your valuable time and if the novels are awful, they aren't, that is a waste of time.
Please don't take this as a plea to read my books and write a review. It's not. It's just me expressing my thoughts.
I am curious if my friends and family have consciously avoided reading my books because they don't want to be put in the awkward position of having to tell me they didn't like them and that they were poorly written. Or is it simply a case of my friends and family just aren't much interested?
Probably a little of both.
If you do like Sword and Sorcery novels I recommend my books. It's your $2.99 and your eight hours. I'll keep writing with or without your input.
Tom Liberman
Sword and Sorcery Fantasy with a Libertarian Ideology
Purchase The Broken Throne today!
See All my Books