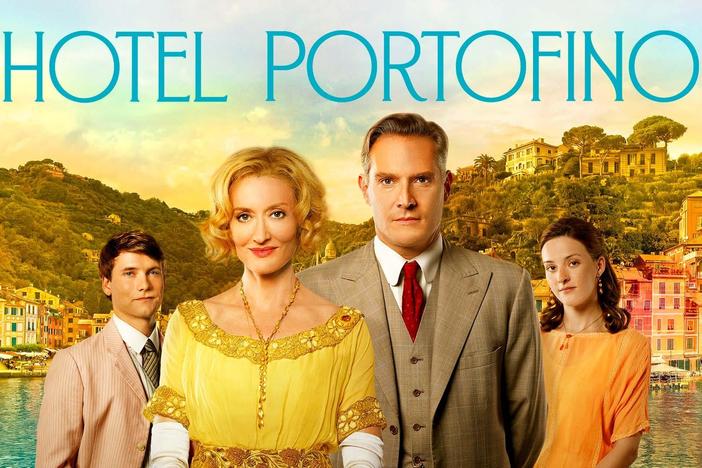 I watched the second episode of Hotel Portofino on PBS and I'm ready to give my preliminary review of the six-episode series. When I write a review, I try to take into account a lot of the things that make it objectively better or worse. Absolute good or bad is difficult to assign because there are many parts to a show and Hotel Portofino definitely has a duality to it.
Hotel Portofino tells the story of an English woman running a hotel in Italy in the early 1920's when Mussolini first comes to power. It focuses on Bella Ainsworth and her immediate family including a war-traumatized son, a daughter with a young child, and a wayward husband. We also get to meet a wide variety of guests.
So, is it good? To quote my favorite YouTube lawyer, it depends.
Acting in Hotel Portofino
The acting is generally solid and often excellent. Natascha McElhone is strong in the lead and is generally supported well by a large cast including her scheming husband Cecil played by Mark Umbers. I don't have any problems with the acting in the show.
Sets and Costumes in Hotel Portofino
This is where the show is truly outstanding. Everything in the hotel, the scrumptious surrounding countryside, the fancy cars, and the wonderful costumes are spot on. Details in the scenes are excellent with every room of the hotel looking lived in and real.
The costumes also appear period to my eyes and wonderful. Everyone is dressed the part and I'm immersed in the world of Italy.
Writing and Dialog in Hotel Portofino
The writing and dialog are largely good although there is the never-ending problem of British actors portraying citizens of the United States. It's a real problem but I'm not sure I can really blame that on anyone. If you're a fan of period pieces on PBS you'll have noted this yourself and I need not elaborate.
Story and Structure in Portofino
Here's where all the good comes to a screeching halt. There are far too many characters, far too many story lines, and the structure of the episodes have no central support. We meet character after character in the first episode and it's impossible to tell one from the other after a while. We meet even more guests in the second episode.
Scene after unrelated scenes spawns on the screen, often without any linear sense of story or structure. The nanny suddenly finds the son attractive out of nowhere. The food deliveries stop for no apparent reason. Is the American an art critic or a CIA agent? What's up with his yoga practicing wife? The young waiter is an anti-fascist suddenly? I'm totally confused.
The writers don't trust us with any information and its impossible to figure out what's going on with all the plots. A good example of this is the local fascist blackmailing Bella over a letter. The contents of the letter? A complete mystery. The American's real goal? A mystery. The nanny's personal tragedy? A mystery.
The first two episode had no central support. Like the Gilded Age, we just got scene after scene, plot line after plot line but nothing to hold it all together.
In the second episode the cutting off of food deliveries might have brought the story together. Perhaps the staff all heads out, fishing, scavenging, finding friends, and bringing the entire story together. Instead, we spent forever on a scene painting when we learn, out of nowhere, the nanny has talent as an artist.
Conclusion
If you like beautiful scenery, lovely costumes, good acting, and you don't particularly care to try and follow a mind-numbing number of plots with little explanation; this show is for you.
It's not a bad show by any stretch. I think a tighter structure, more scenes devoted to just a few plots, and fewer characters are required to make it excellent entertainment. In its current state, it's ok.
Tom Liberman