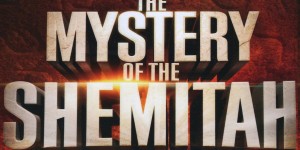 I belong to a Libertarian website where a healthy gathering of free thinkers get to express their thoughts. Recently a fellow named Jeff Berwick has been writing any number of blogs about a thing called Shemitah.
The posts are largely a series of dire predictions about economic collapse and World War III as they relate to a little observed Jewish holiday.
Those that promulgate the stories are scam artists hoping to scare gullible people and extract money from them. I'm not going to waste time talking about how stupid are the scams or how vile are those using fear to steal from people. What I want to talk about is the need for my Libertarian website to continue to allow them to be posted.
The posts are filled with half-truths, exaggerations, and outright lies. Yet the powers that be allow the author to continue to post despite a criminal track record. Why? Because we're Libertarians. We're Anarchists. We're Free Thinkers.
There must be room in such a group for such sleazy scam artists. There must be room for vile racists. There must be room for even those who promote a large and powerful central authority. We embrace opposition, we don't quash it. It is not the nature of free thinkers to refuse ideas, even the incredibly stupid and intentionally misleading.
It is my decision on whether or not to believe the nonsense posted by Berwick. I'm free to post comments on his idiotic blogs, and rest assured, I do. But I'm not free to order his lunacy removed from the site.
I trust my fellow Free Thinkers not to be fooled by his idiocy. In some ways I welcome his moronic posts because it reminds the Anarchists of our group that just because something is stupid doesn't mean people won't do it. That's why I'm a Libertarian, not an Anarchist. Ha, I say. Look at Shemitah and tell me people won't do stupid and self-destructive things.
I'm for limited government, not no government because of people like Berwick. Idiots who will kill me and take my money even though in the end they will lose. He's an idiot and morons do stupid things. Unfortunately, sometimes the non-morons are hurt be these actions.
So I smile when I see yet another Shemitah post. Post away, moron. In a group of Free Thinkers you represent no threat at all, just a reminder.
Tom Liberman