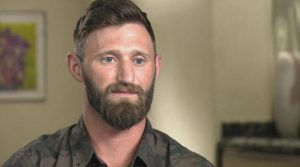 As an Atheist, one of the things I talk about frequently is the relative nature of ethics. My religious friends believe their morality is handed down from god to them. I argue that morality is not fixed by any being, be it god or the government, but is subject to interpretation. This reasoning usually does not find purchase with such friends. I hope the case of Taylor Winston and stealing might make the point clearer.
Stealing is wrong or stealing is usually wrong. The former statement is an absolute statement of morality and is found pretty much verbatim in the bible. Thou Shall Not Steal. There are no caveats. This is the argument made by my religious friends. The second statement is not so stringent. Stealing is generally wrong but it circumstantially could be the right thing to do. This is the argument often made by Atheists.
I think the case of Winston might resonate with my religious friends. He was attending the Route 91 Harvest music festival in Las Vegas. He was among the crowd, along with friends, when the gunfire began to rain down upon them. He managed to escape over some fencing while helping others do the same. Then, seeing the many wounded, he went to the parking lot and found a vehicle with keys. He illegally entered the vehicle, started it, and drove it to the hospital with victims of the attack. He then returned and ferried more people in the stolen truck.
The public reaction to Winston and his actions pretty much proves the point of relative morality. If stealing is wrong without question, if we follow the word of god's morality; there can be no question Winston was in direct violation of the 7th or 8th commandment, depending on the version. Winston should suffer whatever punishment a society based on religion should choose to enforce, perhaps chopping his hands off.
My question for anyone reading this blog post is what did you first think about the story of Winston and the truck stealing? What was your immediate and instant reaction? I'd be enormously surprised if anyone thought Winston committed an immoral act, including the owner of the truck.
I suppose some argument can be made that he simply borrowed the truck but the reality is Winston saw a situation in which he needed something that did not belong to him and took it. It's that simple. In this particular case he did the ethical thing, the right thing. Not only should he not be punished but he should be rewarded.
This is one of many reasons I'm an Atheist. Please feel free to join me.
Tom Liberman