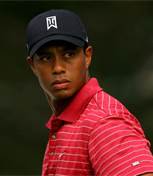 *** UPDATE ****
Having won the 2019 Masters Championship after starting the day behind the leader this argument is no longer valid … or is it? Haters will find something new. Tiger never won a Major Championship when not starting in the last group!
**** END UPDATE ***
I'm a pretty big fan of golf having worked in the industry for a number of years in my youth. I'm also a proponent of good critical thinking skills and the two have come together in a way that gives me an opportunity to illustrate my point.
If you watch golf with any regularity, or follow it in the news, you have seen the following or something similar to it many times in the last few years:
Tiger has never come from behind to win a major tournament.
This statement bothers me like you cannot imagine. Every time I hear it I want to break a 9-iron. First, some background.
Tiger Woods is a pretty good golfer and he had a huge number of fans at one point in his career. He turned professional in 1996 after a sterling amateur career that included three U.S. Junior Amateur wins, three U.S. Amateur wins, and two NCAA golf titles. Once he turned professional he started winning tournaments and what are called Major Tournaments with regularity.
He has so far won on the regular PGA Tour 78 times, second most all-time, and 39 times on the European Tour which is third all-time. He also won fourteen of the so-called Major Championships which include the Masters, the U.S. Open, The Open, and the PGA Championship.
Until November of 2009 he was widely admired and universally considered the best golfer in the world. Shortly thereafter a series of incidents led to him admitting multiple incidents of marital infidelity.
Since that time Tiger has not won a Major Tournament and many of his legion of followers became a legion of haters. They don't like what he did to his wife and they root against him. It is from this group you will hear the statement mentioned above the most.
I'm no Tiger fan. I think what he did was reprehensible and if his former wife Elin is looking for a date I am available. That being said; I choose to look at his professional career objectively.
He is no longer the dominant player he was prior to his awful behavior, that cannot be denied. He has won no major championships but he has won seven times on the PGA tour and once on the European tour since then. Only a few have done better over the same time frame. He is currently ranked #1 in the world.
But now let's get back to my point and examine the idea that Tiger has never come back to win a Major title in his career.
A golf tournament consists of 72 holes broken down into four eighteen hole rounds. Tiger has come back to win Major Tournaments after being behind after the 1st round, the 2nd round, midway through the third round, and at different points in the 4th and final round including being behind after 71 holes at the 2008 U.S. Open. The only set of circumstances he has not come from behind to win is when he was not ahead at the conclusion of the 3rd round, or 54 holes.
This sort of selective logic bothers me greatly. I think it's fine to dislike Tiger Woods, to root against him. You can certainly say that his play has slipped since 2009 using many factual arguments. The claim that he has never come from behind to win a Major Championship is ludicrous. When you say that to people you are passing along a lie.
This sort of thinking is the kind of logic I see all too often. I want something to be true and I find any narrow factual circumstance where the thing is true and use that to support my belief. I ignore other pertinent facts because I want to believe something so badly. This kind of thinking is dangerous because you can actually convince yourself that something is true that is actually false. This will lead you to erroneous conclusions, bad decisions.
Bad decisions hurt everyone involved; you, your family, your business. Don't strive for them. Strive to avoid them!
Think clearly, find facts, make informed, logical decisions. You'll find your life improves even if it means there are fewer bad things to say about Tiger Woods.
Tom Liberman
Sword and Sorcery fantasy with a Libertarian Twist
Current Release: The Sword of Water ($2.99 – Buy it! Seriously, I could use the money)
Upcoming Release: The Spear of the Hunt