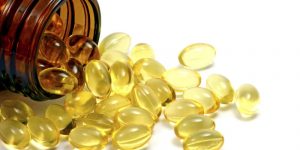 A study involving 78,000 people shows taking Fish Oil supplements does nothing to prevent heart attacks or in any way reduce heart disease. No surprise there. The American Heart Association came to similar conclusions in a study last year. That being said, I'm fairly confident the study will almost certainly not change the purchasing habits of the almost 21% of United States citizens. Why?
A quick perusal of the internet shows me that a bottle of the pills can cost as little as $10 and as much as $40. Why would anyone continue to make the purchases when there is clear, empirical evidence they are completely ineffective? There are a number of reasons including something called Confirmation Bias but what I'd like to discuss today is the role pride has in all of this.
Pride seems to drive any number of poor decisions. By concluding all the money spent on fish oil supplements over the years was wasted, we are admitting a certain level of stupidity. There has long been a great deal of skepticism about supplements in general and fish oil in particular. It is quite likely most of the people taking fish oil supplements have been spoken to by friends and family expressing doubt about the efficacy of the product. The women and men taking it, and spending money on it, over the years have almost certainly defended the practice.
Many aficionados have likely read about the supposed benefits of fish oil touted by the manufacturers and decided to believe these claims despite the skeptics. There is some sense of their own self-worth tied up in taking the supplements.
This pride will be manifestly displayed in people who continue to take fish oil pills even after being confronted with incontrovertible evidence of their ineffectiveness. What does this tell us? It suggests that Pride is indeed one of the Seven Deadly Sins.
The entire thing is really just an interesting study in human nature. We don't like to be wrong and when I say we, I include myself. That being said, it is important to attempt to engage your critical thinking skills as much as possible when presented with information of this nature. If you take fish oil supplements, take a moment to consider the implications of the test. Take a few seconds to think about alerting your like-minded friends that the benefits do not exist, that taking the pills is not helpful to your health or to your financial future.
It is only when we can take our pride out of the equation that we can hope to make better decisions.
And to finish things up, an informal poll. If twenty percent of people in the United States are at this time taking fish oil supplements then certainly a few people that read this article will be among them. Will this study, and the one's the preceded it, dissuade you from future purchases?

Loading ...
Tom Liberman