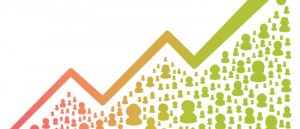 Zero Economic Growth was the prediction made by the Chairman of the White House Council of Economic Advisors and that indicates something very important. It means the federal government is largely driving economic growth in the United States. Without such intervention, there is no growth. This is a complete, although inadvertent, admission that the government is far too entangled in the economy; that Socialism has completely taken over. That's not a good thing.
Kevin Hassett is certain the Zero Economic Growth engendered by the shutdown will not have a long-term negative effect because money will pour forth from the federal government once things are settled. This is missing the entire point. Our entire economy is now dependent on taking money from taxpayers and giving it to various businesses that would not survive without it, this is socialism. We are there.
The Defense Industrial Complex, read War Machine, and everyone in it, including many of my friends and relatives at Boeing and Lockheed, would largely not have jobs without such intervention. The entire farm industry is almost completely dependent on government handouts for survival. The federal government has its noodly appendages hooked into almost every industry in the country. Education, Technology, Energy, Healthcare, you name it and the government supports it to one degree or another.
The switch from capitalism to socialism is all but complete despite any claims from Republicans to the contrary. That particular political party is probably more responsible for this turn of events than the actual socialist who clamor for it. Every time the government passes a law that supports one company over another, every time the federal government spends a single dollar, they are influencing the economy of the nation. The more money they spend, the greater the impact.
Ever since the Reagan election of 1980 it has been economic doctrine that government stimulus is needed during economic difficulties. As the money flows so does the influence it wields. When a business wants to succeed, they seek out government contracts. They tailor their proposals to the requirements meted out by the government.
Now, don't get me wrong, the government always has, and always will, have some influence over the economic health of the United States. The point is that it shouldn't have such an outsized reach that without it our economy will suffer Zero Economic Growth. That's where we are at and even the Trump Administration admits it is so. The entirety of economic growth in the United States is completely dependent on the government, you heard it directly from the horse's mouth.
Tom Liberman