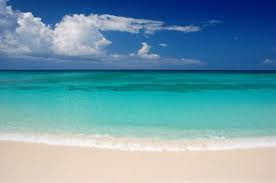 There was an interesting study performed by a group of Swedish scientists involving fish living in waters contaminated by pharmaceutical drugs. While the study itself is fascinating it's the implications of the study that are most worth examining.
It turns out that much of the water we drink here in the United States and in Europe is contaminated by tiny amounts of pharmaceutical residue. By tiny we are talking about parts per billion. This is truly a small amount but it also means that every sip of water, every bite of food soaked in water, or every drink that uses water as it's base most likely has tiny amounts of pharmaceutical drugs like oxazepam in it. Oxazepam is an ingredient in most benzodiazepines drugs like Valium and Librium. These are commonly prescribed medications and people get rid of them in various ways including flushing expired pills and defecating and urinating unprocessed drugs.
One of the problems is that water processing plants do not even attempt to filter out these impurities; they go directly into the system. A group of studies is now underway to determine the contamination level and if it is detrimental to our health.
I do not want to be an alarmist. The amount of drugs we are talking about is extremely small and there isn't any evidence yet as to its affect on humans. However, it is affecting the behavior of fish. These drugs are designed to interact with the human body in certain ways and apparently everyone is on a prescription, whether they knew it or not.
We have been pouring pollutants of one kind or another into the air and water in vast quantities. These include greenhouse gases along with toxic substances. All of this cannot be good or right. On the other hand, the results of all these chemicals is the modern world. The very basics of what we consider a comfortable life are largely thanks to plastics, metallurgy, electronics, chemistry. The question becomes at what point are we creating such a toxic environment that we are actually killing ourselves?
This is a question that has been in the public eye since the beginning of the industrial revolution and one that largely remains unanswered.
We continue to pump chemicals into our air and water but we enjoy a lifestyle of tremendous wealth because of these scientific advances. Is there a solution? Can we simply turn off the spigot when billions of dollars in profits are at stake, jobs, livelihoods, comfort, luxury, transportation, energy?
We are moving towards greater awareness of these problems and trying to green our processes. I think almost everyone who reads this will agree that both of these are noble goals. Will we look back at this time and rue our shocking disregard for our own health, the health of our species? Or will we solve all these problems and remember it as a necessary albeit dark part of what will be a golden future?
I'm encouraged that such studies are taking place. I'm encouraged by the apparent majority that want clean energy, clean food, and good water. I'm optimistic but I can't help but see the naysayers, the angry voices against science, the ever-present lethargy defined by fear of change.
What's the future? I can't say. I imagine a utopia where we have defeated disease, death, and toxicity on this beautiful planet. Where every person lives eternally with their life dedicated to achievement. Where the view from space is a beautiful blue marble, perfect and clean. That's my dream. What's yours?
Tom Liberman
Sword and Sorcery fantasy with a Libertarian Twist
Current Release: The Sword of Water
Next Release: The Spear of the Hunt