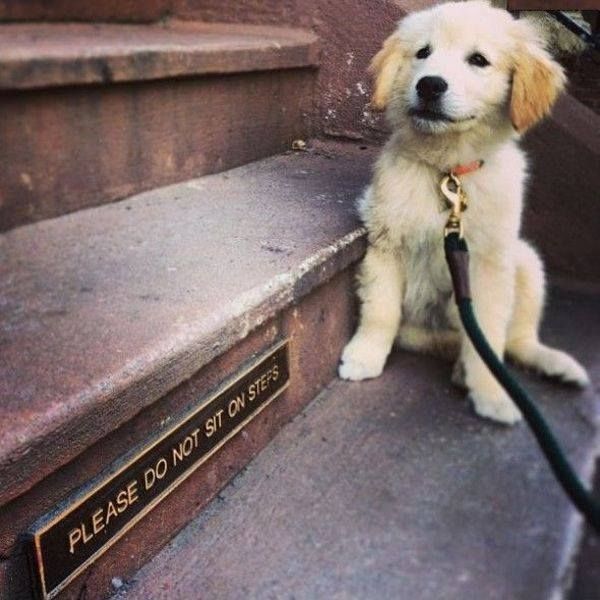 I'm a big fan of rules and procedures. I'm rather a pest in the office when it comes to such things. Well written procedures are extremely useful in running an efficient operation. There are any number of ways to do something but generally one method has emerged as the best. When rules and procedures are not followed there are often problems.
I'm a proponent of stop-signs and no right hand turn on red regulations at particular intersections. There are generally good reasons for these things and following the rules and regulations is a benefit for everyone. When people stop following the rules things can become chaotic, inefficient, and error-prone.
So, why am I writing about ignoring rules and procedures? Because rules and procedures don't exist without purpose. They are merely an attempt to codify a method by which things are most efficiently done and to prevent mistakes and even tragedy. If we do not understand the purpose of rules and procedures and follow them slavishly under all circumstances then we not only undermine efficiency and safety but we give up our freedom.
This is the world of zero-tolerance. This is a world bereft of personal responsibility. This is a world where creativity is crushed and mindless obligation to duty praised.
In my office we have a lot of computer equipment. This equipment ends up coming into the office and going out of the office. It moves from location to location in our office. It is very easy to lose track of this equipment and then there is a problem. Projectors go missing, laptops go missing, servers go missing. These things cost a lot of money and where there is inadequate tracking there is the opportunity for theft.
I teach training classes and we have a group of machines that have Microsoft Office 2007 on them and another with Office 2010. This week I have a very small class, two students, for Office 2007 followed immediately by a very large class for 2010.
The room where I teach is generally setup for Office 2010 with thirteen machines. For the small class I had to get three (one for the instructor) computers from our lockup and put them in the room. I wrote down the asset tag numbers for these computers and notified the appropriate person that they had been moved.
I was asked what happened to the three machines that had been removed, did they go back into lockup? No, I just stashed them behind my podium as the next day I'd be returning them to their original station.
That's not the procedure I was told.
It's not a big deal but this what I'm getting at. I wasn't punished, no one is in trouble. Those three machines were in the room, stayed in the room, and will be replaced in their original position after being displaced for about 48 hours. The purpose of the procedure was to make sure they weren't misplaced. It is my assertion that there was no danger of that in this case, and therefore the procedures can safely be ignored. It was agreed I was correct and the tracking was not performed on those three machines.
This is a reasonable outcome. The procedure didn't make sense in this particular case. If we had followed procedure it would have taken time for me to note the three moved machines and taken time for the tracking person to fill out the appropriate forms in SharePoint both "moving" from the room and the back into the same place. This would have been a waste of time with no gain. Not a huge thing but an effort nonetheless.
This is the sort of slavish reliance on regulation that a fearful society embraces, that a tyrant embraces. This is a police officer giving you a ticket for an illegal right-hand turn on red early on a Sunday morning when there is no traffic for miles. This is a student suspended from school for cutting a cookie into the shape of a firearm. This is a society afraid of personal responsibility.
It's a recipe for tyranny and I don't like it, much though I love rules and regulations.
Tom Liberman
Sword and Sorcery fantasy with a Libertarian Ideology
Current Release: The Spear of the Hunt
Next Release: The Broken Throne