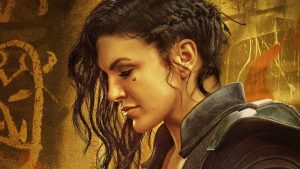 Oh what a tangled Cancel Culture we weave when we try to cancel a person on the opposite side of the debate. The Cancel Culture insanity is in full view in the Gina Carano situation which I will avoid detailing because in the immortal words of Tripper; It just doesn't matter.
Carano was fired from her show because the producers didn't like something she said. Those who like what she said now want to cancel Disney+.
But, but, but they started it! Remember Dixie Chicks? No, no, it didn't really start until Confederate Statues! You're the one trying to cancel me! No, I'm not! You're trying to cancel me!
Let me be clear. I hate each and every one of you in my own, special, Libertarian way. You're all part of the Cancel Culture and the more rage you toss at the other side, the more you reveal your own fervor in that regard. You love the Cancel Culture. You adore it. You worship it. You eagerly embrace it when the person being canceled is on the other side of the political spectrum. Oh, how you wail and weep against it when someone with your point of view is being canceled.
First off, you miserable cretins, no one is being canceled. No one! Decisions in regards to a statue or an actor are being made. The free market is determining what networks survive.
Everyone is perfectly capable of deciding if they want to watch the Mandalorian for themselves. It becomes Cancel Culture when you try to orchestrate a movement against an actor on the show or the network that produces the show. You are the Cancel Culture, if you weren't, you'd stop watching the Mandalorian or cancel your Disney+ without mouthing off about it all over Social Media in a desperate attempt to get more views and destroy those with whom you disagree.
Did I mention I hate you all? Because if I haven't, I'd like to reiterate it here. I'm quite clear about my feelings on this subject. However, please continue to go about your business canceling everyone. That's your own prerogative. I'll choose if I want to continue to follow your social media or relegate you to the ignore bin, most of you are there already, because, I hate you. In case there is some confusion in that regard.
Now, I'm going to watch some chess.
Tom Liberman