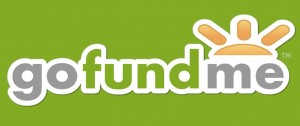 I happened across two interesting stories today discussing GoFundMe campaigns. One involved a woman named Tila Tequila who needed money for a new apartment while a woman named Cinnamon Nicole used the Crowd Funding source to get living expenses after spending her savings on Powerball tickets.
The comments on the two stories are pretty predictable in that few people showed any sympathy toward Tequila or Nicole. Both women found themselves in difficult situations largely because of their own bad decisions.
The Nicole GoFundMe campaign was removed and she now claims the entire thing was a joke while the Tequila campaign reached its goal.
There are numerous incidents of people using Crowd Funding sites to get money for reasons that are less than savory. I found my reaction to these cases to be extraordinarily interesting from both a Libertarian perspective and a psychological one.
I want to be clear that I'm not, in this blog, talking about campaigns that are deceitful in their aims. In both of the situations mentioned above the women laid out why they needed the money honestly. There have certainly been cases of people claiming catastrophic illness or other tragedy in order to gain sympathy and donations. Such examples are fraudulent, clearly illegal, should be removed, and the perpetrators prosecuted.
When I first read the Tequila story I moved to the comments section thinking to add my own condemnation but then I noted the thousands of comments and tens of thousands of likes associated with those comments. That's when I started thinking. Why should I care what Tequila does? Why does it bother me that she has made so many horrible decisions? Why does her cynical campaign annoy me? Why does it anger so many people? Why is it our business at all?
Why couldn't I shake my head at the disaster of the decisions that led to the GoFundMe campaigns and forget about it?
Why is it that I, and so many others, eagerly want to judge, to condemn, to lash out?
I think it is because doing so makes me feel better about myself. By pointing out the failures in others I somehow reassure myself that I'm a better person. I make good decisions and wouldn't stoop to such depths. I'm a good man, by golly.
And I think such thoughts prove that I am not as good as I suppose. If I was truly confident in my wonderfulness I suspect I would not feel the urge to condemn Tequila. I would merely note the story and move along with my life. If someone asked me about her specifically I would certainly give my opinion but this urge to display to everyone else how much better a human being am I than Tequila is my failing.
It's a failing of a fundamental nature that I think speaks directly to being a Libertarian, or at least my interpretation of being one. I should be focused on my actions. When someone else does something that has no effect on me, not only should I not care, but I shouldn't even really much think about it.
My life is my own to lead and yours is yours.
I'm of the opinion that the world would be a much better place if we could all follow this philosophy a bit more. This attitude is hardly an easy one to pursue but it is a worthwhile thing to attempt.
I'll be doing my best. Will you?
Tom Liberman
Sword and Sorcery fantasy with a Libertarian Ideology
Current Release: The Girl in Glass I: Apparition
Next Release: The Gray Horn