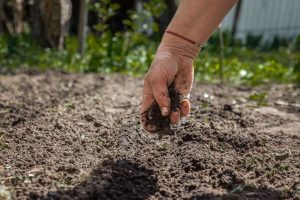 The State of Washington is poised to make Human Composting legal. Human Composting is a method of disposing of a corpse by simply covering it with compostable materials where it is broken down over the course of a month or two. The process is currently illegal in most states and this Libertarian asks the obvious question, why?
I'm of the opinion that the ban on any procedure other than burial or cremation speaks to the heart of the idea of limited government and reasonable regulation. I think it's perfectly rational to have restrictions on how to properly dispose of a human corpse. Dumping a body along a main thoroughfare is clearly something against the general interests of the people. Government officials have a responsibility to carry out the will of the people and while someone might find it convenient to throw grandma's body onto the highway, most of us will be severely inconvenienced by such an action.
The problem is the regulation that prevents any other method except those approved by the state. Instead the limitations should be much vaguer and allow people the freedom to dispose of their loved ones in a variety of ways. The regulation could simply read that corpses should be disposed of in designated regions in a manner that doesn't inconvenience others. That way people would be free to conduct the process as they saw fit with the minor limitations as stated. Judges could make common sense rulings in regards to those who failed to obey the law.
A regulation so worded would allow Human Composting without any sort of government intervention. We wouldn't need someone to sponsor a bill, to lobby politicians, or to fight against the existing purveyors of cremation and burial who have a vested interest in preventing the legalization of Human Composting as an economic threat.
This is what Libertarians mean when we speak of limited government. We don't advocate anarchy and the dumping of human corpses wherever might be convenient. The problem is that regulations are so specific they make doing business impossible unless you bribe politicians into passing rules that benefit your company. This is Crony Capitalism and it is rampant in our nation from Federal to State to Local government.
Ask yourself, why is Human Composting illegal? It's a perfectly reasonable method of disposing of a corpse and, frankly, the choice I think many people would make if given the option. I know I do.
Tom Liberman