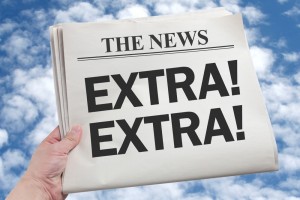 In HUGE news today the headline writers ABSOLUTELY DESTROYED the entire internet with EXPLODING stories about how their rant CRUSHED any opposition.
It was a MASSIVE defeat for reasoned and thoughtful discussion about important topics. The headlines DEVESTATED any argument against their bold lettering with ENORMOUS words that simply left rational thought without HOPE!!!!
Yes it was an EPIC day in the GLORIOUS history of the United States when headline writer's proclamation of UTTER ANNHILATION simply overwhelmed all opponents. There was NOTHING LEFT except a feeble and useless attempt asking for substance instead of FLASH from those feeding us the news.
You HEARD IT HERE first!!
The internet is SHATTERED.
In a side note, click here to read TEN WEIRD TRICKS on how to write books that no one purchases!!
Peace.
Tom Liberman
Sword and Sorcery fantasy with a Libertarian Ideology
Current Release: The Girl in Glass I: Apparition
Next Release: The Gray Horn