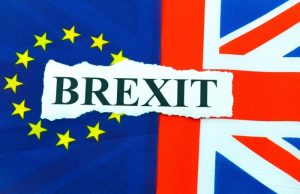 The Brexit Vote is the main culprit in the convulsive process that has largely paralyzed the United Kingdom for the last three years. There are a lot of things that can be said about the issue but from this Libertarian's perspective the entire problem comes down to a single cause. They let people vote.
It's important to understand that we live in a Representative Democracy and not a Direct Democracy. We elect politicians who decide policy. After a period of time new elections take place and we can replace anyone whose decisions we don't like. In a Direct Democracy the people vote for policy decisions much in the way they did with the Brexit Vote.
We only need to see the results of that Brexit Vote to understand why having the people make political decisions is a bad idea. Not that leaving the European Union was a bad idea or a good idea, but the politicians weren't committed one way or the other. The vote lead to exactly where we are today.
Would you have the people vote for any decision in your life? Would you have the people vote for important moments in your life? The answer is obviously no. If we take a poll of people across your region, what restaurant would be deemed the best? I'm not saying there's anything wrong with Cracker Barrel, it's just not really all that good. If I'm taking a sexy, dark-haired girl with a wicked sense of humor, impressive intellect, disdainful attitude, and a barrel full of crazy to a nice dinner, well, Cracker Barrel isn't going to be my choice. No offense.
This problem is not only associated with the Brexit Vote but with referendums across the United States and a general lack of will in politicians. It's the impetus to the War Powers Act which I wrote about not long ago. It's related to the Emergency Powers Act. Our politicians lack the will to make difficult decisions and therefore they pass the decision on either to the people or to the Executive. Both choices are bad. One gives the important decision-making power to the average person and the other invests one person with far too much power.
We elect people to make decisions; from local School Boards to the United States Congress and all the places in between. Those elected officials need to make decisions and then face the voters later based on their choices.
Anything else leads to a mess. The evidence of the Brexit Vote is clear.
Tom Liberman