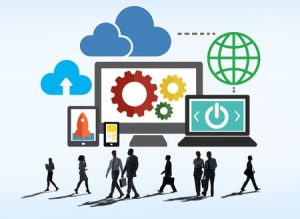 I just followed what I imagined was a clickbait link and ended up on a fascinating article describing a difficult economic question about what is the real value of technology to its users. The problem is that nations around the world base their economic policy on things like Gross Domestic Product and Productivity Gains. Yet, we have no way to add things like using Social Media to the numbers.
The article describes recent techniques championed by MIT economist Erik Brynjolfsson. Brynjolfsson is trying to quantify how much using search engines, social media, e-mail, GPS, and other technologies add in real value to not only your life but the economic health of the nation and world. These techniques are being used by the Federal Reserve and its chairman, Jerome Powell, in an effort to more accurately determine the health of the economy and make better decision about its immediate and long-term future.
It's my opinion these efforts are long overdue and need to be applied to any number of traditional economic indicators which are becoming less useful in the modern era. I wrote an article about the end of money and another about unemployment not long ago that consider this same idea. Things like inflation and unemployment have long been used to determine the health of the economy but I think the numbers generated by metrics today are slipping further and further from reality.
As our numbers begin to fail there rises the likelihood those determining economic decisions on a worldwide basis will be making bad choices based on poor data.
If you think there is no real value of technology then I quote the last lines of the article: How should we value the luxury of never needing to ask for directions or the peace and tranquility afforded by speedy resolution of those contentious arguments over the trivia of the moment?
I have no great insights today. I'm glad to see the people in charge are looking into such things and I'm hopeful they'll make important gains in understanding the real value of technology.
Tom Liberman