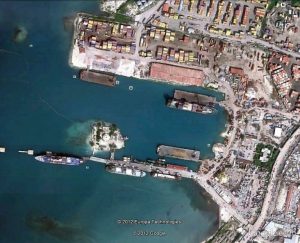 For the last two years a pair of Drug Enforcement Agent whistleblowers have been fighting their way through the system in regards to an incident in Haiti. The big complaint is that a large shipment of drugs was found by dock workers and immediately looted by everyone including drug enforcement agents before anyone tried to stop it. This might seem egregious to you but it's not my problem with events.
What I'd like to talk about is the $250 million of my tax dollars that have gone to Haiti with $18.7 million of it earmarked to train drug enforcement agents at the port in question. This is the War on Drugs. The tax dollars the United States sends to countries like Haiti supposedly to stop drugs is largely used to line the pockets of who knows how many people. The entire War on Drugs has created an industry devoted to taking that money and doing just enough to get more while pocketing most of it.
Haiti is a perfect example of this situation but hardly the only one or even the largest. The DEA has an enormous budget and employs huge numbers of people. They are tasked largely with prosecuting the War on Drugs. Does anyone think they are winning? Would there be more drug addiction, more violence, more harassment, more illegal seizures, more anything if the DEA were to simply cease to exist? I think it's fair to say there would be less of most of those things.
The United States spent $250 million over eight years to help Haiti police stop drug shipments. That's a quarter of a billion dollars. That's a lot of money. Yet, it's really not. Compared to what we send to other countries for the same reason it's really just a drop in the bucket. After we spent $250 million of which, as I mentioned, almost nineteen million, went to secure the port at Port-au-Prince; the authorities not only allowed drugs to be taken from a ship docked there but some of them participated in the theft. Is that a good use of our tax dollars?
For two years DEA whistleblowers have attempted to call attention to this incident and been essentially silenced. One was so harassed by a supervisor that it affected her or his health. The names of the whistleblowers are not being released. With the amount of money the United States is throwing at people in Haiti and all over the world, it's unusual to not want to steal it. You're a weirdo if you actually don't want to dip your hand into the never-ending slush fund. You'd likely be the same, face facts.
Almost everyone is stealing tons of money, no one is caught, the people who don't steal get harassed and fired, more cash keeps piling in, there is no accountability, and no one cares. Tell me you wouldn't participate. Go on, I dare you.
Tom Liberman