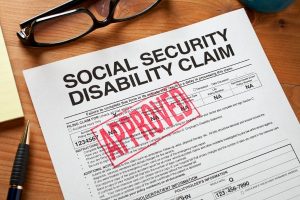 Welfare is a word that conjures images of poor black and Hispanic people living in an urban environment. Like it or not, that's the image. Disability, on the other hand, brings to mind pictures of people in wheelchairs struggling to get up a ramp. The reality is somewhat different but what I'd like to talk about today is the relationship of the two entitlement plans. The two programs basically take money from taxpayers and give it to those who cannot afford to get through life for whatever reason.
We have these programs because in the United States we do not like the idea of people living in hunger. We see pictures of children in poor nations standing in line to get water, children dying of disease in fly infested hospitals and we say; not here. Rightfully so. In a wealthy country, there should be protections for people who cannot care for themselves. I have a disabled niece who will never be able to care for herself, so I'm aware of the value of the so-called safety net.
There is a general dislike of entitlement programs in the United States. This contempt is probably centered with Republicans but there are plenty of Democrats and Libertarians who find the sheer amount of money being distributed to be troubling. We, as a whole, largely think people should live within their means. Most people believe there are people like my niece who need help, but think the majority of people receiving this help aren't trying hard enough. There is likely a lot of truth to these thoughts.
That's where the relationship between welfare and disability comes into play. Two things happened. The first was the Social Security Disability Benefits Reform Act of 1984 passed by a Democratic Congress and signed by President Reagan. It loosened the screening process by which the designation of disability was awarded.
Then came the Contract with America, Newt Gingrich, and President Bill Clinton. When the Republicans came to power in 1996 they wanted to reform welfare. Welfare, again, being imagined as poor black people living in the city. They did not, on other hand, seek disability reform. Mainly because it wasn't much of a problem.
The result was The Personal Responsibility and Work Opportunity Act. This was passed by the new Republican majority and signed by President Clinton. It is law today. It essentially forces people to work before they can collect welfare. After a couple of years, the amount being paid in welfare went down. Success! Our plan worked! Hooray!
The reality is less pleasant. The amount of people applying for and receiving disability skyrocketed. The majority of people getting this money live in rural areas, are white, and are generally Republican. We now have generational disability families. The entire family lives off their government checks. The percentage of United States citizens on disability has doubled since 1985, which of course means a larger increase in total recipients.
There is no work requirement or time limit on receiving disability checks. Once granted, they arrive monthly for the rest of the recipient's life.
We hear all about how the Social Security fund is scheduled to run out of money in thirty years or so. The Disability Insurance fund is scheduled to run out of money this year! People on disability are being cut off in ever greater numbers as the money runs out. Desperation, largely in rural areas, is beginning to be felt.
Our Congress is pretty much unwilling to discuss this entitlement for various political reasons. I don't want to get into the blame game, I want to highlight the issue and the fact people often misperceive what is happening to whom and why.
Just be aware when you criticize people on welfare you are essentially censuring people who have been determined, for whatever reason, to be disabled. These people used to be on welfare and have simply switched the government agency which provides them with money.
Ask yourself, why isn't this being discussed? Could it be political?
Tom Liberman