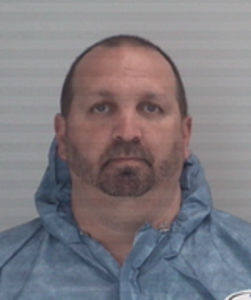 There's a pretty big story making the news in that a self-proclaimed atheist murdered three young students in North Carolina who were Muslims. I've written a number of times about the nature of fanatics and the underlying cause of violence.
I think I've been pretty consistent about my thoughts on this subject but they've come in a variety of posts over the last few years and these terrible murders made me suppose I might clarify my thinking on the subject in a single post.
What I see, and have seen in the past, when someone of a particular religious or non-religious persuasion murders people there is pretty much instantly a round of the blame-game.
I'll state my position clearly. The blame goes to Craig Stephen Hicks. He was clearly suffering from a tremendous case of frustration which lead to rage and then to violence. I wrote about how frustration is often the underlying cause of the expression of rage through violence in another post. The fact that Hicks is an atheist has no bearing on the subject any more than if he was a Christian. I know that people will think I'm just saying this because I'm an Atheist myself but I'd urge you to read through my other posts on this subject. Let me explain my thinking to save you all that reading.
People who commit such murders are generally acting out of either extreme frustration or fanaticism and often both. People who are frustrated in life find something on which to focus their rage, be it religion or the lack of courtesy when others use parking spaces not assigned to them. When we get frustrated with things in life it leads us to anger. When the frustration persists eventually to rage. In those who lack the ability to control themselves, for whatever psychological reason, eventually to violence.
Today I blame the murderer not the religion or lack thereof. Tomorrow I'll do the same even if the murderer is a Christian or a Muslim. Those who kill like to latch on to something to excuse their behavior. Religion is often a good excuse as is political affiliation. It doesn't mean that religion has anything to do with it. The blame is clear in these cases and it will always be so.
I don't blame Atheism. I don't blame Muslims. I don't blame the media stoking such rage with nonsensical news stories designed to inflame. I don't blame the victims taking up parking spaces. I don't blame the lack of laws restricting access to firearms. I blame the murderer.
We make our choices in this life. As a Libertarian I think people should have great freedom. With that freedom must come responsibility.
We make our choices and we should be rewarded or punished appropriately.
Tom Liberman
Sword and Sorcery fantasy with a Libertarian Ideology
Current Release: The Black Sphere
Next Release: The Girl in Glass I: Apparition