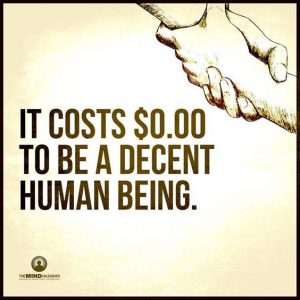 *UPDATE*
The Supreme Court ruled in a unanimous decision for Limb. Well done justices.
*END UPDATE*
The Supreme Court is very likely to rule that Indiana violated the Eight Amendment for excessive fines when it took Tyson Limb's $42,000 Land Rover because he sold a small quantity of illegal drugs to an undercover law enforcement officer. I could talk about the War on Drugs, I could talk about seizures, I could talk about Incorporation, but instead I want to focus on how and why individuals in the state of Indiana, and in many other places, have simply lost their human decency.
What happened to us that we are willing to essentially steal another person's property for the violation of a law? The attorney for the state of Indiana argues the Eighth Amendment doesn't apply to states and if Indiana wanted to take your Land Rover for failing to obey the speed limit, they can do so. Let's say the lawyer is right. Let's say the protections built into the Constitution were not bolstered by the Fourteenth Amendment; which has largely been used to give said rights to the people against states and not just the federal government.
Imagine the state could take your car for speeding or foreclose on your house for having grass growing slightly too tall. If you were the law enforcement officer, if you were the prosecuting attorney, if you were the judge; would you do that to someone else? Just because you had the power to hurt another person, would you use that power?
Do you say, "If you can't do the time, don't do the crime?" Have you lost your humanity and compassion so completely that you're willing, eager, and downright gleeful when you get to take someone else's property? When you get to enrich yourself based on the misfortune of someone else do you jump for joy, do so, and blame them all the while?
Because that's where we are. Law enforcement officers, local politicians, local prosecutors, and local judges happily do this every single day while the people that vote for and otherwise support them not only allow it, but cheer it on.
How can any decent person argue taking the Land Rover acceptable? It's legal, I don't deny that. We can pass any law we want. If enough people want to change the Constitution of the United States to reinstate slavery or to make women property, it can be done. No vile and disgusting law is beyond our power to enact.
I'm asking you to look in the mirror and ask yourself why you allow this to happen. What happened to Tyson Limb is happening to other people every single day. Why don't you care?
Tom Liberman